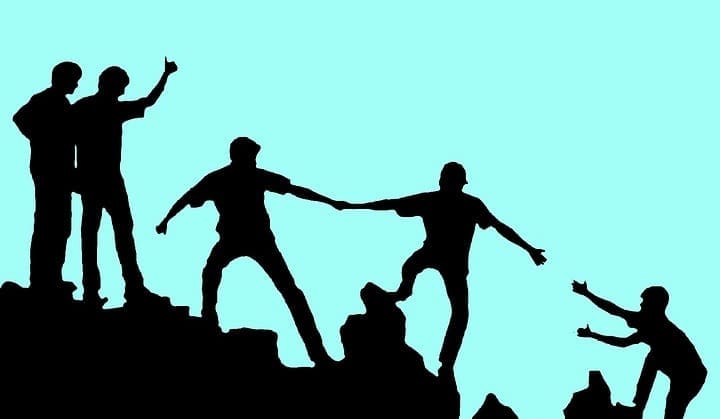 The world wide web – The Stars marketing department is at it once again! After the overwhelming participation in last Sunday's boycotted $5,200 Progressive Knockout tournament, PokerStars has decided to heavily encourage poker pros to boycott ALL their tournaments!
While some are praising it simply as a brilliant marketing ploy, others are whispering that it could be the biggest thing to happen to poker since the Global Poker League.
BonusCodePoker can confirm that going forward PokerStars will beg poker regulars to boycott most major tournaments, their poker room and possibly all poker in general.
PokerStars Player Relations Director Nigel Pritchard had this to say of the online poker room's latest decision:
"To be honest, the folks here on the Isle of Man were shitting bricks in the hours leading up to the tournament. Would this be the moment poker players banded together, stood up for what is right and contributed for some positive change…LOL. The tournament had more enthusiasm at PokerStars than any time since before we nuked SuperNova Elite… Wait, is this on the record?"
PokerStars announced this morning that beginning with Sunday's tournaments, the online poker room will encourage boycotts of all tournaments with guarantees over $100,000. Doubling down on last week's boycott, PokerStars will also let new depositors get unlimited rake back, have as many Stars chests as they can handle, and get to see their opponents hole cards really any time they feel like it.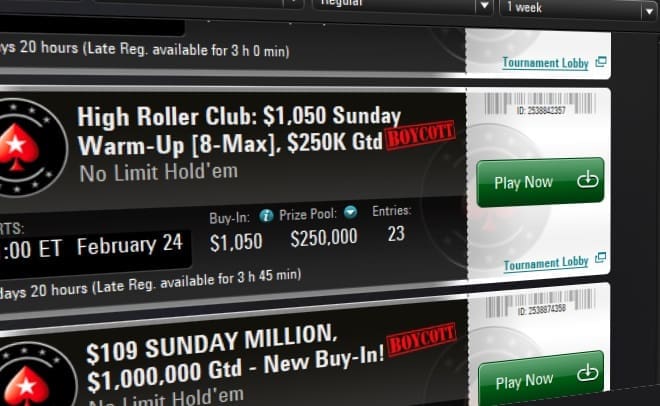 "Really, in our wildest dreams, we couldn't have predicted the sheer child-like enthusiasm we saw in last Sunday's $5,200. Some of the staff are predicting we break the partypoker MILLIONS Online record with this weekend's Sunday Million."
Players who wish to boycott the tournament will be able to eventually find the tournament under its new name, Please Boycott The Sunday Million (Pretty Please).
"First higher rake, then lowered rewards, now a full embrace of boycotts — we really think we have something that will move PokerStars forward as we develop our strategy for the next decade"
Boycotts spread?
Sunday's boycott has also got the attention of other online poker rooms, who immediately began to solicit boycotts from high stakes poker players after Sunday's success. 888poker, Run It Once, WSOP.com, and of course, partypoker have reportedly been aggressively seeking out boycotts from top online pros.
Update: partypoker reportedly will not encourage boycotts for now, choosing instead to wait until PokerStars gets rid of the Boycott tournaments and players begin to opine for the "good old days" of boycotted tournaments.
BonusCodePoker tracked down top PokerStars Team Pro Daniel Negreanu about the sudden trend of online poker rooms embracing boycotts to get his thoughts.
"Well, more boycotts are actually better."
Also read: PokerStars' New Rewards System Now Allows You To Hand Cash Directly To Shareholders
[wp_social_sharing social_options='facebook,twitter,linkedin,reddit' facebook_text='Share on Facebook' twitter_text='Share on Twitter' linkedin_text='Share on Linkedin' reddit_text="Share on Reddit" icon_order='f,t,l,r' show_icons='0′ before_button_text=" text_position=" social_image="]