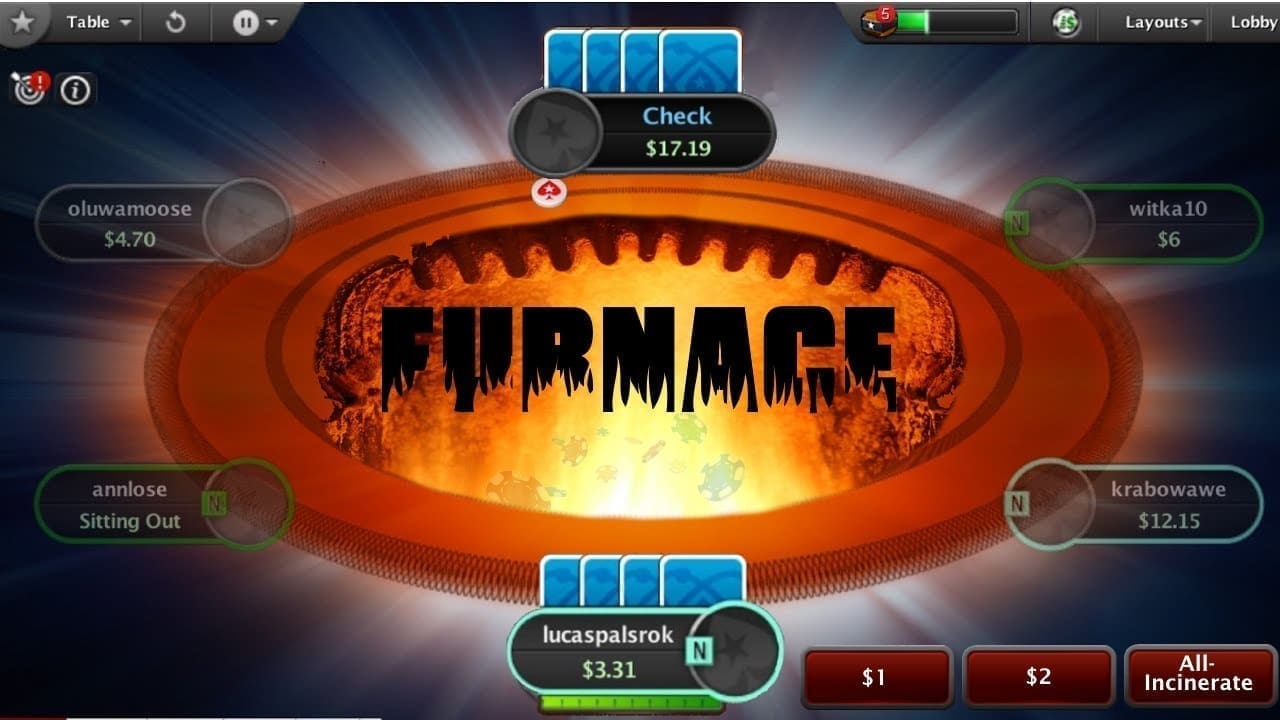 PokerStars continued its string of new game innovations with a surprise announcement on Tuesday. The worldwide online poker leader has unveiled Furnace, a virtual repository of flame that accepts as much money as the player wants to throw in.
Furnace highlighted by gentle learning curve
Players who select Furnace from the lobby are taken to a Flash-rendered boiler with a roaring inferno inside. From there, they can select dollar amounts from their accounts to chuck into the flames and be consumed.
For those looking for more variety, Furnace also features a minigame in which the player can select the angle and speed of their money toss. However, it is impossible to miss – the money always lands in the flames.
"I think that it's beatable," said poker pro Doug Polk. "I'm going to do a stream about optimal angle strategy for your toss in a week or two."
Polk seemed to be in the minority, however. Most voices on Twitter, TwoPlusTwo, Pocketfives, and other online resources decried the new game as merely a way for PokerStars to literally take money from players.
There was a bit of confusion over this point, however. Some players seemed to believe that the money simply disappeared after it burned in the virtual fire – similar to an actual stack of money thrown into an actual fire.
PokerStars excited for the game's future
However, PokerStars Head of Game Development Scott Barnard confirmed that money thrown into the blaze does not, in fact, burn into nothingness.
"It's a very exciting new revenue stream for us," he said. "PokerStars shareholders are banking that Furnace will be the next big thing for the site."
We then asked Barnard to quantify the value that Furnace provides to the player. He only scoffed at the question, saying he "felt confident the Split Omaha players would feel right at home with Furnace."
Also read: WSOP Announces New Policy To Give Middle Finger To All Players After Cashes
[wp_social_sharing social_options='facebook,twitter,linkedin,reddit' facebook_text='Share on Facebook' twitter_text='Share on Twitter' linkedin_text='Share on Linkedin' reddit_text="Share on Reddit" icon_order='f,t,l,r' show_icons='0′ before_button_text=" text_position=" social_image="]