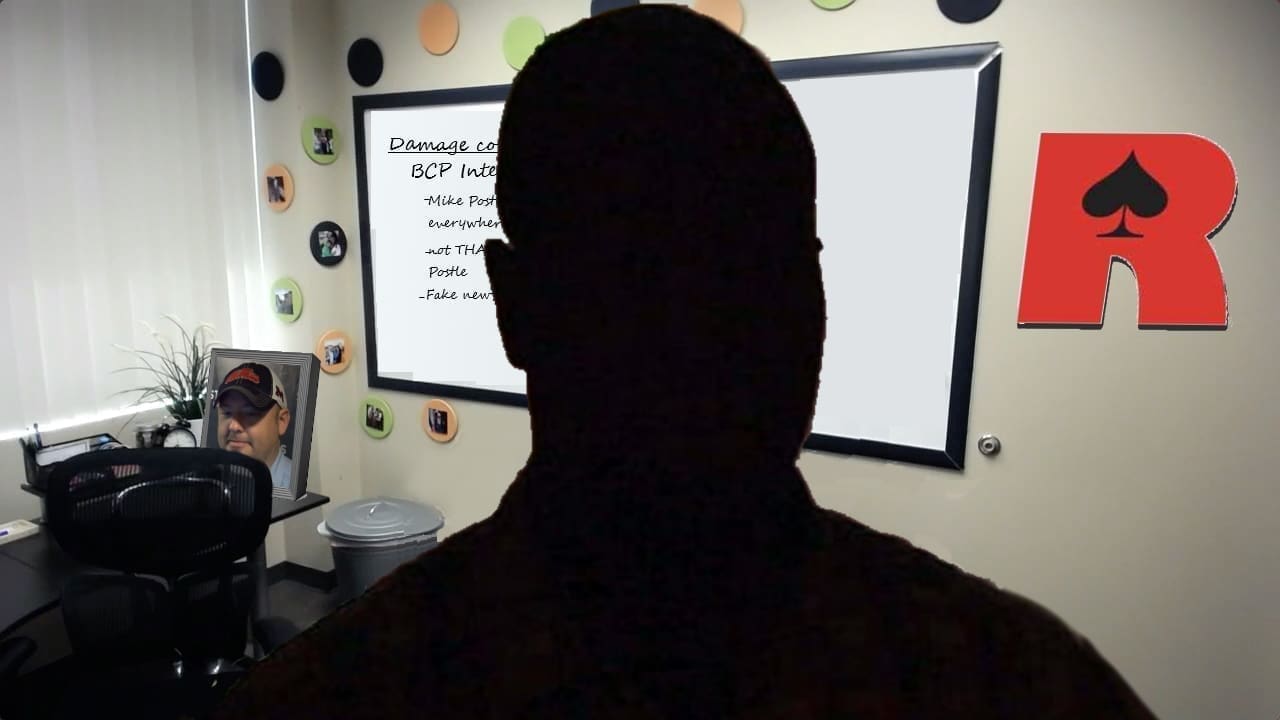 The poker world was rocked on March 25 by the revelation that online ezine RounderLife has an ongoing relationship with alleged poker cheater Mike Postle. Now, RounderLife has issued a statement to rebut the charges, claiming that while Michael Postle works there, it's not THAT Mike Postle.
Obviously, we are investigating the matter. But, at this point, we're fairly confident that this Mike Postle is a different poker player from California named Mike Postle.
However, we have not been able to get any clarification from RounderLife beyond that point. Representatives for the ezine scoffed at our requests to produce this separate, alternate Mike Postle, but we were able to get an exclusive Skype interview with a representative of RoundersLife.
"Do you know how many Mike Postles play poker?" asked the representative, who refused to give his name. "I played cards this morning, and no fewer than seven guys at the table were named Mike Postle."
He then pointed at his head and smirked at us, as if we were stupid. The representative concluded the interview abruptly at that point by saying "Postle out" and walking away briskly.
Postle connected to other poker blogs
Taking a cue from Kicka$$ Poker's work, we have also uncovered several other blogs that have Postle's fingerprints on them.
Postle seemingly operates or has posted on the following blogs in the recent past:
WinAtPokerAlways.com
StonesRealtimeResultsBlog.com
DidNotCheat-JustAwesome.com
ReceiveTextsAndWinMoney.com
LaughAtTheOnesYouScrewOver.com
ItsNotCheatingWhenIDoIt.com
Obviously, we're still in the early stages of our investigation into Postle's attempts to rehabilitate his image. There could be many more sites that attempt to explain away Postle's impossible-to-believe success at Stones Gambling Hall.
Naturally, we have to make the disclaimer that Postle has not been found guilty of any cheating offenses up to this point, and nothing has been proven. Blah blah innocent until proven guilty blah blah whatever.
Also read: Online Poker Renaissance Also Ushers In Shattered Keyboard Renaissance