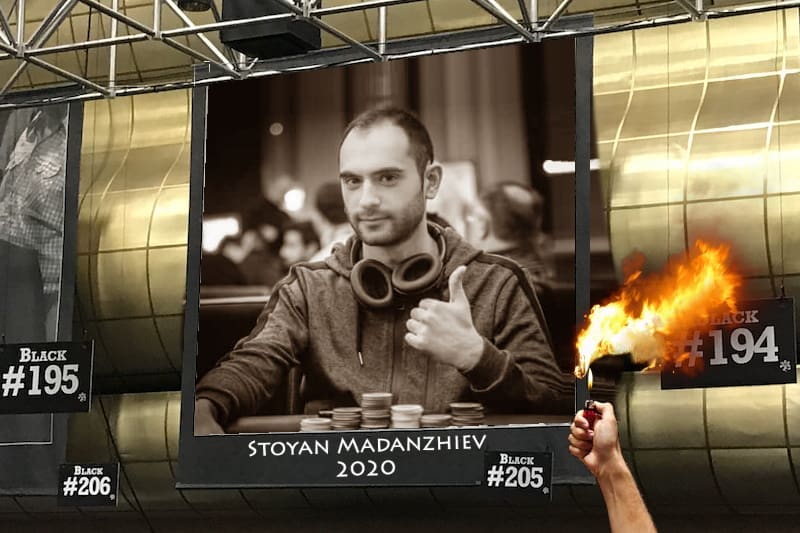 LAS VEGAS, NV – To the surprise of many poker fans last week, the World Series of Poker announced its 587th event for 2020 — and the 5th Main Event so far this year — much to the chagrin of WSOP Main Event champion #4 Stoyan Madanzhiev (yeah, we forgot who he was too).
But this is the real one, promises our World Series of Poker source. "Yes, this is absolutely THE Main Event. The winner of this event will be enshrined alongside poker's legends of the past. In no time, he or she will be slapping backs with the likes of Chris Moneymaker, Doyle Brunson and Stoyan Madanzhiev… er, I mean Robert Varkonyi."
Our WSOP source followed that comment up by saying that they couldn't fit in another WSOP Main Event even if they tried.
Will the WSOP backtrack?
In the wake of the controversy, some observers noted that the event which Stoyan Madanzhiev won in September was consistently referred to as the WSOP Online Main Event on GGPoker. "CHECK and MATE… idiots." Still, many in the poker community believed it was heavily implied and assumed that Madanzhiev was indeed the 2020 Main Event champ and that taking the honor away would be grossly unfair, perhaps not unlike the infamous 2015 Miss Universe contest (and you didn't think that BonusCodePoker was cultured).
Some poker fans, including Madanzhiev, even are holding out hope that the World Series of Poker will reverse course and declare Madanzhiev the 2020 champion.
Nope. Here at BonusCodePoker we were able to obtain exclusive security footage of Stoyan Madanzhiev's WSOP champion's banner being set ablaze on late Wednesday evening. Yep, it's gone, folks. Sayonara!
While we wait for the just-announced Main Event to kick-off, poker fans should stay tuned for yet another announcement of a final WSOP event (we think), which we can exclusively reveal will be the 6th WSOP Main Event, set to be held during the week between Christmas and New Year's. Although if they fit it in before Christmas, maybe there's still time for a 7th…
ALSO READ: Day 2 Entry Guaranteed To Any Player Who Can Explain 2020 WSOP Format
Best Online Sportsbooks and Casinos
Daily Fantasy, Simplified.
Simply choose over or under on your favorite players to play
No sharks, no salary caps, no BS
Turn the game on and follow along with live player tracking to watch how you're doing
Legal in 26 states + Canada (see site for details)