In this week's Ten Best, we are going to turn our attention to the world of tennis, and specifically the women's game since the open era, or at least from the 1960s onwards.
Of course that means luminaries of the game such as Suzanne Lenglen, Helen Wills Moody and Maureen Connolly won't make this list, but you can argue amongst yourselves as to where they would rank in this list, or even if they would actually get on it in the first place.
Next week, we will turn our attention to male tennis stars, which in truth, will be an easier list to compile given just how many top quality female stars did not make this list.
This includes players like Arantxa Sanchez-Vicario, Jennifer Capriati, Maria Sharapova, Simona Halep, Jana Novtna, Lindsey Davenport and current world number 1, Iga Swiatek.
Anyway, let's crack on with our top ten list starting with a familiar name in tenth.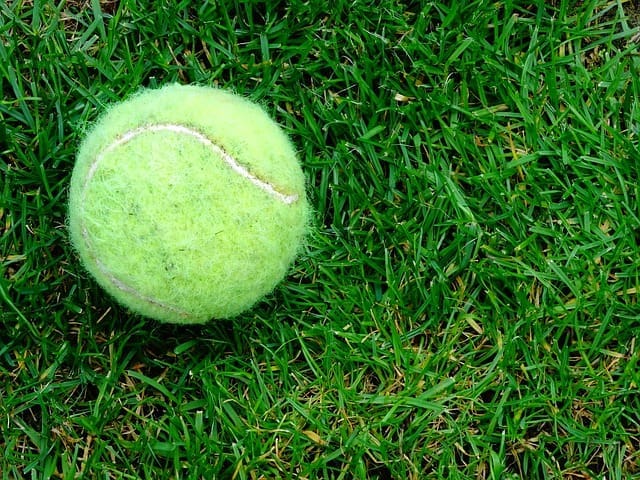 10. Venus Williams (USA)
Venus may be overlooked by many due to her prodigiously talented sibling (more on her later in this list), but it is easy to forget just how dominant Venus was when she came onto the scene in 1994.
She not only set a precedent for young black tennis players to follow, but the way she used her height and reach to land powerful blows on opponents was genuinely awe-inspiring at the time.
In 49 career titles she won seven Grand Slam events, including five at Wimbledon, however she would have had more had she not faced her sister in nine Grand Slam finals, losing seven of them.
Injuries have hampered her career somewhat but with over $41.9 million in earnings, she has more than enough to live comfortably on the back of her fantastic achievements on court.
9. Evonne Goolagong (Aus)
With 68 career titles, and seven Grand Slams amongst them, Evonne Goolagong was one of the most athletic players to ever grace the game. She played at the end of the Margaret Court era and was also around in the Billie Jean King, Chris Evert and Martina Navratilova era and in a career that spanned 15 years, she won over $1.3 million in prize money.
She is the only mother to have won Wimbledon, doing so in 1980 after she had given birth to her daughter back in 1977, a feat that Serena Williams will be hoping to match at Wimbledon at some point in her career.
She could have won more, losing four US Open finals from 1973 to 1976 in one of the strongest eras for women's tennis.
8. Justine Henin (Bel)
Justin Henin was one of the brightest stars in tennis and for nine years, not including her brief return after her first retirement, she was one of the most incredibly graceful, balletic and technically sound players ever to play the game.
Henin didn't have the biggest serve, but she had incredible baseline skills, was one of the best volleyers to ever play the game, a very strong forehand and arguably the most fluid, technically perfect and best backhand that I have ever seen in either men's or women's tennis.
In her relatively short career, she won 50 titles over $20.8m in prize money and landed seven Grand Slam events, including four French Opens. She was also the Olympic Gold medallist at the 2000 games in Athens.
7. Monica Seles (Yug/USA)
Sadly, Monica Seles remains most famous for being the victim of an on court stabbing by a deranged fan in 1993. At the time, Seles was at the top of her game and would likely have gone on to win many more Grand Slam and other singles titles as she tried to recover from injury and the mental anguish the attack caused her.
Those missing two years robbed us of Seles in her prime and while she did win the 1996 Australian Open, she was never quite the same player as she was before the attack.
From 1990 to 1992, she won seven of her nine Grand Slam titles, an incredible period of dominance and in total she won 53 Career titles in a career that lasted just nine years, two of which she missed through rehabilitation after the stabbing.
6. Billie Jean King (USA)
If Tennis has a spokesperson of a generation, then Billie Jean King is arguably it. The diminutive Californian turned professional in 1968 and retired in 1983 earning just short of $2 million in prize money over her 129 career titles,, including 12 Grand Slam victories across all four events.
King was notable for her aggressive style of play, often charging to the net and it was unsurprising that she thrived at Wimbledon where she won half of her 12 Grand Slam titles in the period from 1966 to 1975.
As a spokesperson for women's tennis and LGBTQ+ rights, Billie Jean King has transcended tennis and has become an icon for the game and an inspiration to any young woman trying to make her way in the game.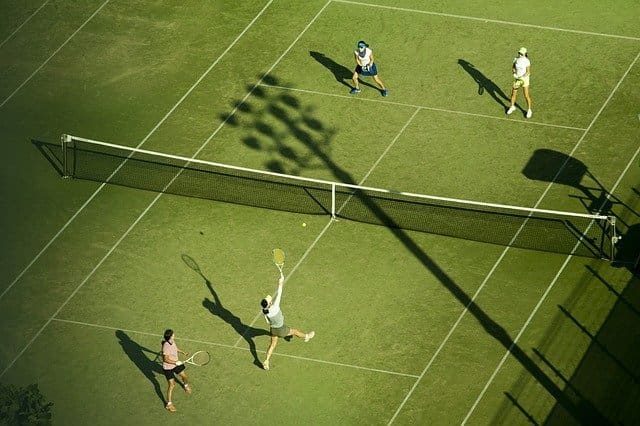 5. Chris Evert (USA)
One of the most elegant and graceful players in the history of the sport, Chris Evert backed that up with a fierce will-to-win and incredible skill to be one of the most impressive players throughout the 1970s and early 1980s.
Regarded as the main rival to Martina Navratilova, Evert won 18 Grand Slam titles in a 17-year career that also saw her pocket just short of $9 million in prize money from a total of 157 career individual titles.
No player has reached more Grand Slam finals than Evert (34) and Evert was also the world number one in seven of her seasons on tour. Famous for her powerful two-handed backhand shot from the baseline, Evert is a true superstar of the sport.
4. Martina Navratilova (USA)
With 167 career titles, 18 Grand Slam titles in that and having completed the career Grand Slam, the Czech-born naturalized American star was one of the dominant forces in tennis throughout the late 1970s and particularly the 1980s.
Her 9 Wimbledon victories are the most for any woman at the tournament and added in with her Doubles victories at Grand Slam events, she has a total of 59.
A physically powerful, quick and dominant player, Navratilova was accused of bulldozing her opponents due to her powerful physique, but that belied a level of skill and touch that is rarely seen in the modern game allied to that fierce power. Navratilova, along with Evert, set the benchmark to which players in the 1990s and beyond would aspire to.
3. Margaret Court (Aus)
Given her somewhat polarizing views on the LGBTQ+ community in recent times, Margaret Court today is a divisive figure in the tennis world, but in her day as a player throughout the 1960s and early 70s in particular, she was the dominant player of her age by a considerable distance.
Her record of 24 Grand Slam victories is still the most won by a woman and nobody has surpassed her 192 Career titles across her 17 year career, that's more than eleven titles a season on average.
She amassed just $500,000 in prize money in her career and is one of just two women to have completed the Grand Slam, doing so in 1970. She is also a double-Grand Slam champion in mixed doubles.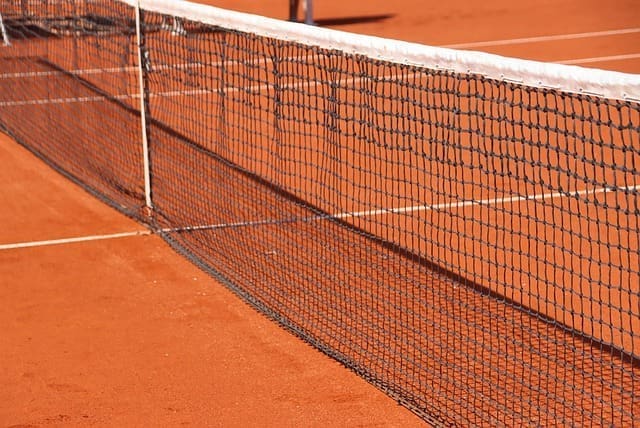 2. Steffi Graf (Ger)
One-time married to Andre Agassi, the hugely talented German superstar enjoyed a stellar career through the mid to late 1980s and 1990s, amassing 107 career titles in that span and 22 Grand Slam Singles titles.
She is only the second woman to have completed the Grand Slam in 1988 but she then topped that feat off by also landing the Gold Medal at the Olympics that year, becoming the first and so far only player to achieve what has become known as the Golden Slam.
Ranked at number one in the world for 377 weeks, she was still ranked number 3 when she announced her retirement in 1999 having amassed over $21.8 million in prize money during a glittering career during which she proved her dominance of the women's game on all surfaces with equal aplomb.
She now resides in Las Vegas, Nevada.
1. Serena Williams (USA)
With 73 career titles, 23 Grand Slam titles and in an incredible 27 years as a professional, you may think that Serena Williams' stats may not match those of the likes of Graf, Court, Navratilova or Evert and in numbers you are right.
But what you have to remember is that Serena Williams achieved this throughout one of the most competitive eras in Women's tennis, when the quality of opponent, even in the lower rounds was so much higher than in previous decades.
Not only that, but Williams has also had time off to give birth to her child and while she has not landed a Grand Slam title since, she has reached four finals.
Out with injury for the past year sustained at last year's Wimbledon, Serena has announced she will be back at SW19 later this month to try and grab that elusive 24th Grand Slam title. Regardless, she is, in my view, the greatest female player to ever play the game, just ahead of Steffi Graf.
Sign-up to Bet365 Sports today – bonus code Bet365 can be found here