Welcome to the first in a regular series of articles where we look at some of the biggest debates in sport…and seek to settle them once and for all!
Sport is a game of opinion, and we all have different ones. Whether it is American Football, the NBA, Soccer, Cricket, Rugby or even Tiddly Winks, we all have opinions on who believe are the best exponents of the sport, or one of its key disciplines.
So in an attempt to spark some lively debate, and perhaps a wager or two, we are going to produce a weekly list of the Ten Best in any given sporting arena.
And to make it as fair as possible, we are going to compare like with like. So you won't find a list of the top NFL Stars as comparing a quarterback to a running back, to a defensive tackle, just isn't a fair comparison.
In addition to celebrating excellence, some weeks we are going to turn the tables and also celebrate mediocrity too, which will hopefully bring you a few smiles along the way!
So if you want to see the ten best bad haircuts currently doing the rounds in the Premier League, then check back each week!
To kick off our weekly list, we are going to focus our attention to the United States and the NFL and break down who are the ten best quarterbacks currently active in the NFL, and why.
Remember, you can tune in to all the NFL action every week of the season at Bet365 Sport, with the site offering a host of different bets on the games taking place throughout the regular and postseason.
BEST ONLINE BookmakerS IN the UNIted Kingdom
Bet365 Review
Min deposit £5
Bet £10 and get £50 in free bets
Sign up, deposit between £5 and £10 to your account and bet365 will give you five times that value in Free Bets when you place qualifying bets to the same value and they are settled. Free Bets are paid as Bet Credits. Min odds/bet and payment method exclusions apply. Returns exclude Bet Credits stake. T&Cs, time limits & exclusions apply.The bonus code BET247 can be used during registration, but does not change the offer amount in any way.
Ladbrokes Review
Get £30 When You Bet £10
Deposit £10 on Signup
Get £30
New players only
888 Casino Review
£1,500 Welcome Bonus Package
£88 Free just for signing up
NO Deposit Required
New Customers Only
So let's kick off our list of the top ten quarterbacks in the NFL at present with an obvious pick at number one.
Top Ten Quarterbacks In The NFL Right Now
Our list of the top QBs takes into account not just their stats and performances this season, but over their whole career, as well as a number of intangibles such as their effect on the performance of their teammates and their franchise. Of course, pure talent also plays a key role in deciding who lies where in this list, but we don't think there is any argument with our number one pick.
Tom Brady (Tampa Bay Buccaneers)
He may be 346 years old and have won 121 Super Bowls, or something like that, but Tom Brady is showing no signs of slowing down. Well, he couldn't really, given that even when the Patriots signed him as the 199th pick of the draft, he was not the most athletic.
However, in terms of arm and brain being in sync, the ability to read a defense, find its weakness, exploit it and turn a game on its head to give your team a win, even under the most intense pressure there is in the NFL, then Brady has it all. He's the greatest of all time. There's no debate now. That's why he tops this chart and will do so until his form drops significantly, or he retires and there's no sign of either of those things happening.
Aaron Rodgers (Green Bay Packers)
In terms of sheer talent with the ball in his hands, and nothing else, Aaron Rodgers for me is the most talented quarterback since John Elway. Little wonder then that the Green Bay Packers were desperate to bring him back for at least one final season in Wisconsin.
Rodgers absence this week due to Covid-19 issues hurt the Packers who lost to the Chiefs. Rodgers inane comments about his 'immunization' hurt him and his reputation far more. Leave the science to the experts Aaron and keep doing what your best at, throwing touchdowns.
Lamar Jackson (Baltimore Ravens)
The Baltimore Ravens are 6-2 this season and the primary reason for that, is Lamar Jackson. Not only is Jackson now a bigger threat in the passing game, he is still rushing for hundreds of yards for the Ravens and he is an absolute nightmare for other teams defensive co-ordinators to scheme against.
Stack the box, and Jackson can pick off a pass. Cover the wide receivers, and Jackson can find space to rip off a 30 yard run. The Ravens ride on Jackson's back and the fact that they are 6-2 and second in the AFC seedings at present are solely down to him. He won MVP two years ago. He may do so again this year.
Patrick Mahomes (Kansas City Chiefs)
By his own lofty standards, Patrick Mahomes is having a dismal season for the Chiefs. However,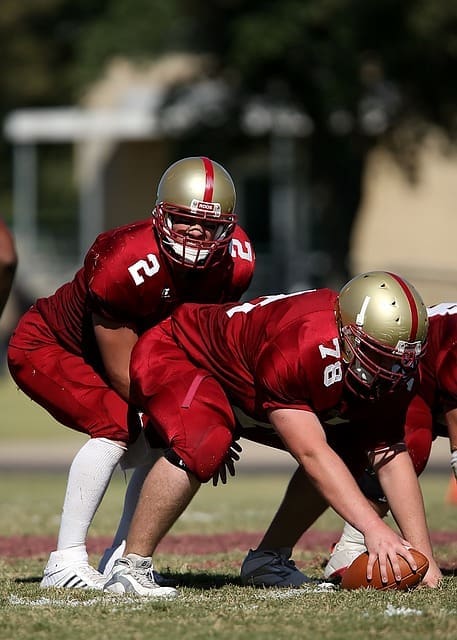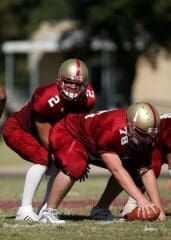 he has been two two Super Bowls, won one and in terms of natural athletic, off-the-cuff ability, he is arguably the player that will eventually inherit Tom Brady's mantle.
Mahomes should be number 2 on this list and challenging Brady, however his form this season has seen him drop down. However, he has the skill and talent to change his fortunes and that of his team around. If he can then expect him to start rising quickly through the rankings.
Dak Prescott (Dallas Cowboys)
After signing a huge contract in the off-season, the pressure has been on Dak Prescott to deliver the goods for the Cowboys and after leading them to a 6-2 start, he has certainly done that. Having an offensive line that can protect him effectively has helped as Prescott is known to be a little injury prone.
However, in terms of sheer talent, he is one of the most effective and exciting quarterbacks in the NFL to watch. The Dallas Cowboys have had some stellar quarterbacks in their history and Prescott has the potential to be right up their amongst them when he reaches the end of his career. But first, he has to win a Super Bowl to fulfil his talent.
Matthew Stafford (Los Angeles Rams)
Another immensely talented player, who on ability alone could be ranked higher in this list. However a career spent largely at the Detroit Lions has meant that Stafford's undeniable ability has always been understated due to the frailties of that franchise and the fact he has never got close to a Super Bowl.
That may well change this season as now the quarterback for the Los Angeles Rams, Stafford has a team around him that can accentuate his talents and push the Rams to another Super Bowl. They have made a very good start to the season and Stafford has been a huge part of that.
Kyler Murray (Arizona Cardinals)
Murray is having a stellar season in Arizona, leading the Cardinals to the best record in the NFL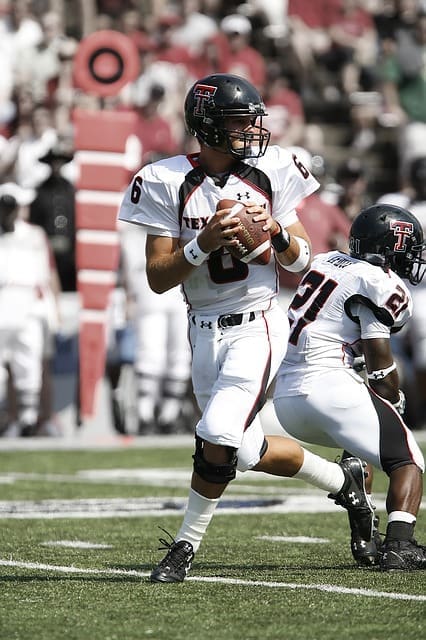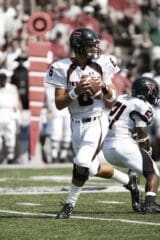 and a potential number 1 seed in the NFC for the playoffs. What is especially impressive is that they have done this in one of the toughest divisions in the NFL, that features the Rams, 49ers and Seahawks.
The Cardinals excellent defense and a wealth of offensive options have given Murray the weapons needed to succeed but an 8-1 start is well beyond what Cardinals fans would have expected at the start of the season and it is little wonder he is being talked about for MVP honours this season.
Justin Herbert (Los Angeles Chargers)
Over the last couple of years we have seen a number of very talented quarterbacks drafted by teams. Herbert was snapped up by the Chargers two years ago to replace the veteran Philip Rivers and after a stellar first season, when he earned Rookie of the Year honours, he has continued to excel in this Chargers offense.
Admittedly having a solid corps of receivers, and a good running game helps but the Chargers invested wisely in protecting their young QB and it is starting to pay dividends. I expect Herbert to move up this list very quickly within the next few years and a future Hall of Fame career does beckon.
Ryan Tannehill (Tennessee Titans)
Everyone seems to think that the Titans offense is built solely around Derrick Henry at running back and while there is some truth to that, Tannehill has been quietly exceeding expectations in Tennessee for several years now. After being a flop at the Dolphins, he wasn't expected to do a great deal backing up Marcus Mariota at the Titans, but after winning the starting role, the team has been transformed.
With Derrick Henry now injured, the time is right for Tannehill to show he can carry the Titans. He's been quietly effective in most games this season, not posting huge numbers (though he can) but making good decisions, especially when picking to run the ball. He's served the Titans superbly well since signing and has played a key role in transforming them into the AFC top seed at present.
Joe Burrow (Cincinnati Bengals)
Joe Burrow made a solid start at the Bengals before injury cut short his season last year, however this season in tandem with Ja'Marr Chase, he has been a key factor in the Bengals becoming relevant in the tough AFC North.
Admittedly, a couple of poor results in the last two weeks has them under pressure once again, but if Burrow can get back into the form he was showing earlier on in the season, when he would have ranked a little higher in this list, then the Bengals should be ok. Their future already looks secure with Burrow at QB.
More Top 10 Lists
Check out out our other Top 10 Lists from Ian John: