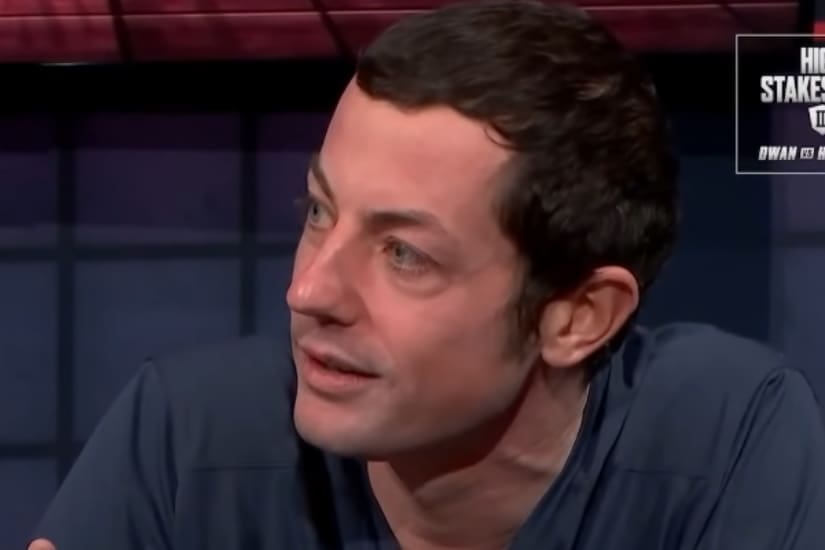 Tom 'durrrr' Dwan has withdrawn from his High Stakes Duel III rematch between Phil Hellmuth, which had been set for May 12th at the last minute by Scott Seiver.
A scheduling conflict was given as the reason for the forfeit, which Dwan alluded to in a tweet and seemed to catch him by surprise.
Poker fans around the world have been eagerly awaiting the $800,000 heads-up which was due to be shown live on PokerGo.
With the scores at one victory apiece between the pair, this had been billed as the decider with Dwan being the only player so far to have taken on the Poker Brat and beaten him in this format.
Whitewash
Previously, Hellmuth has whitewashed both Antonio Esfandiari and Daniel Negreanu 3-0, taking the pair for $350,000 each as well as beating Nick Wright.
That was before Dwan ended the winning streak before the Poker Brat equalised leading to excitement building around the third installment.
This after all is a rivalry that dates back to the 2008 NBC National Heads-Up Poker Championship where Dwan came out on top.
For now though, fans will have to settle for high stakes pro Scott Seiver sitting down across the table against the 16 times WSOP bracelet winner.
Seiver himself has three bracelets and more than $24.5 million in tournament earnings to his name and will put up $400,000 to match Hellmuth to bring the purse up to $800,000.
Both players engage in a spot of trash talking for sure — more than a spot in Hellmuth's case — so this should still be an entertaining match and one that you can watch live on PokerGO on Tuesday, May 17 at 8 p.m. ET.