Can you turn a low stakes bet, into a small fortune at bet365?
It is the dream of almost every punter to make a low stakes bet, then see it land at such astonishing odds that your chosen bookmaker has to pay you fortune in winnings!
The only downside of this – is that these bets are incredibly difficult to land!
What is exciting is that you can find this particular type of low stakes/high reward gambling in various forms across different forms of betting and gaming.
So, for this article, we are not just going to be focusing on one site. Instead, we will be focusing on options across all the key bet365 sites.
That includes bet365 Sport, bet365 Fantasy, bet365 Poker, bet365 Games, bet365 Casino, bet365 Poker and bet365 Bingo.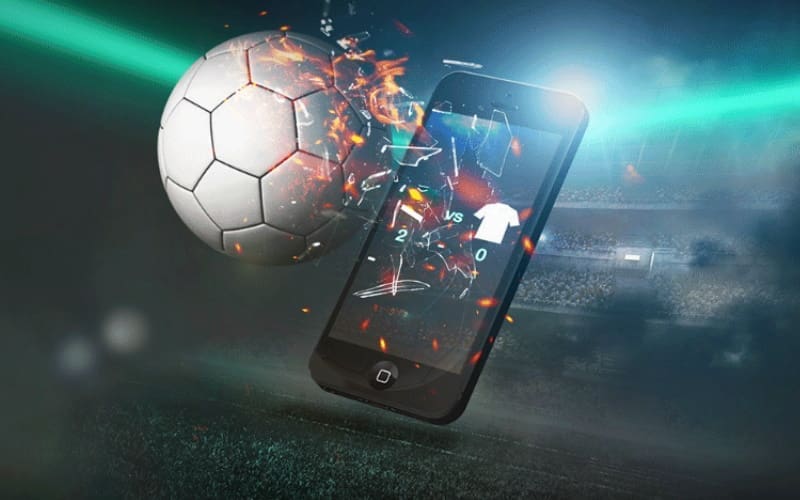 Remember, just one sign up will give you access to all the different bet365 sites listed above. Therefore, check out our bet365 bonus code for more details and to snap up one of the top welcome offers available.
Below were taking a look at some of the different low stakes, low probability but high potential payout bets you can find at bet365.
But before that let's clear up what we mean by low stakes/high payout bets.
What is a low stakes/high payout bet?
A low stakes / high payout bet is a wager which has such long odds associated to it, that a player can make a small wager and still win a significant amount of money.
These bets often have odds in excess of 1000/1 and often considerably more than that.
The low stakes bets are popular with punters as they offer a chance, albeit an unlikely one, to win a huge amount for a small initial bet.
That's the upside. Conversely the downside is that these bets are such long odds, they very rarely are winners! But because it is a low stakes bet, you don't lose much!
However, despite that drawback, it doesn't stop people enjoying these types of bets every week.
So, let's take a look at some of the low stakes betting options available to you with bet365 for this type of betting and gaming.
Bet365 Sport
Perhaps the most popular form of low stakes but high reward bet is the accumulator.
You can make accumulator bets on a wide range of sports. The more legs you have in a winning accumulator, the greater the value of your win.
But also, the less likely it is that your bet will be a winner!
Bet365 Bet Builder options are a form of popular accumulator bets on football games, but there are many other options available too.
If you enjoy horse racing, then a popular low stake/high reward bet is the Forecast or Tricast options, with the Tricast offering considerably more per win.
These bets you have to correctly predict the finishing order of the race naming the first two (forecast) or three (tricast) horses home, in order.
Bet365 Games, Casino & Live Casino
Progressive Jackpot Slots
Progressive jackpot games are very popular slot games which have your standard wins, plus a jackpot which increases with every spin on the game. That is until somebody wins it.
There are a number of different progressive jackpot games available across the bet365 Games and Casino sites. Including the Ages of the Gods series.
Alongside the Progressive games are a number of Dual Drop Jackpot games. These slots have a jackpot which increases in size until a certain point.
This can be a point at which the jackpot must be won, such as when it reaches a certain amount of money in the pot. Alternatively, it can be a jackpot won before a certain point in time is reached.
Any lucky player who hits a spin at the right time to trigger one of the jackpots can win a huge prize compared to their initial low stakes bet.
Quantum Roulette takes standard roulette and gives it an additional twist. This is achieved by applying random multipliers to certain numbers on each spin.
This means that if you place a low stakes bet on a single number for example, and the ball lands on that number, then you will get your standard payout times by any multiplier applicable to that number.
Not all winning numbers have a multiplier, but when they do it can radically increase the value of your win.
Bet365 Fantasy
Free To Play Fantasy Games
Every week, bet365 Fantasy offers customers the chance to play a number of free to play fantasy games. You can't get any low stakes better than that!
Some of these titles are offered with a very high prize pool. Such as the current Premier League 2023/24 season fantasy game, which has a £200,000 prize pool and is free to enter.
However, free games cover a wide variety of sporting events, so you will have a choice of free to play fantasy games across the year.
Alongside the various free to play fantasy games, there are a number of fantasy games available which offer a low stakes buy ins. Often these range from a few pence to a few pounds and can offer some very enticing prize pools.
Each fantasy game will have its own rules and it is wise to check these before you start picking your team so you understand how the points will be scored for that event.
Bet365 Poker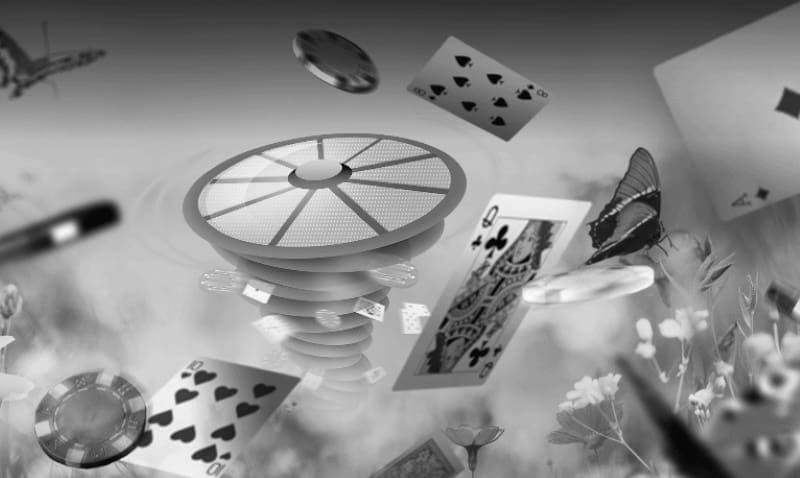 Twister Poker is a fast, user-friendly poker game. When playing, you can buy in for low stakes and you can win up to 1000x your stake. How much you could win is dependent on a spin of the wheel at the start of the game.
Of course, the big money games don't come along that often, so usually you will be playing for between 2x and 5x your stake, but even so, there's always a chance you could spin a bigger win.
Then it is just you, two other players at the table, with short-stacks apiece, to try and win that big money prize.
Oh and if you do get to play for the biggest prize, then there are consolation prizes for the players that lose out on the table too.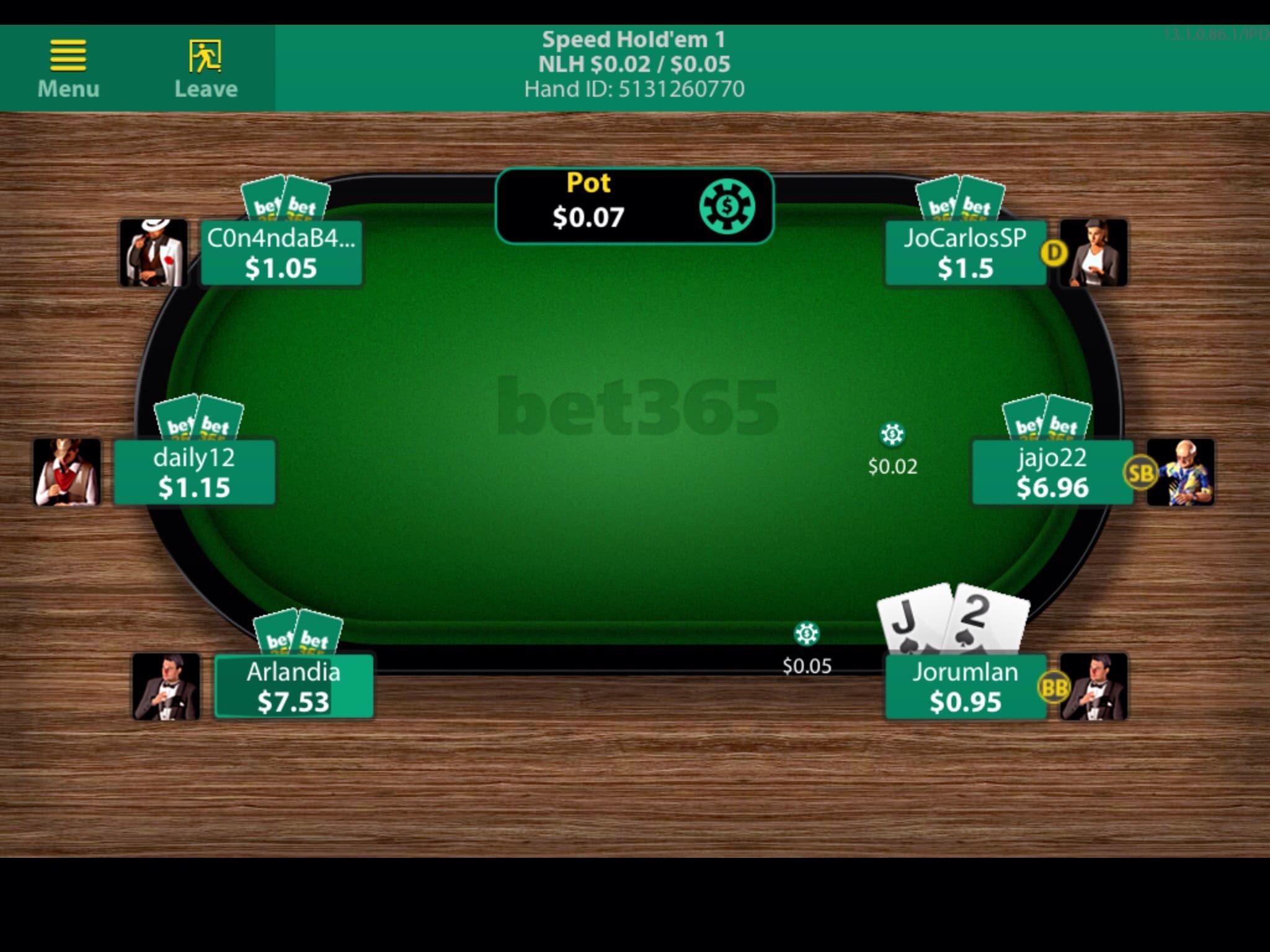 If you have the poker skills and fancy turning a low stakes buy in, into a big value win then here's your opportunity. There are a couple of options open to you at bet365 Poker – namely Tournaments and Satellites.
Some low stakes tournaments you can buy into for a small amount of money, ranging from a few pence to a few pounds, and these will give you the chance to compete against other players for a share of the prize pool.
Obviously, the later in the tournament you go, the more chance you have of landing a better value prize.
With Satellites, it is a slightly different scenario. Here you are buying in at low stakes to the satellite try and win a ticket at a much higher value tournament, which often has a correspondingly high buy in fee.
If you win a ticket in a satellite, this means you get to play in a big money tournament, for a low stakes buy in (the Satellite fee) as through that, you won your ticket.
Of course, winning a poker tournament is never easy, but it can be a way to turn a low stakes buy in, into a big money cash out, if you are skilful enough!
Bet365 Bingo
At bet365 Bingo there are a number of different rooms which offer a jackpot prize. This jackpot is occasionally triggered and means that one lucky player will land a prize of thousands of pounds on top of their room winnings.
You can buy tickets in each of these rooms up to a certain number and the prices of the individual tickets range from lower value options such as 1p or 2p per ticket up to higher value games where the tickets are more expensive.
Ok admittedly, the prizes on offer in the Free Bingo rooms at bet365 Bingo aren't huge. But its free to play them so any winnings is a plus.
You can't get low stakes any lower than free to play!
The rooms are the Gingerbread House and Club Tropicana and it is completely free to play up to 36 cards on each game.
You also have a friendly chat host who keeps chat bubbling along as well as sorting out any issues players may have.
Plus any winnings you land you can reinvest into bingo games that offer the jackpots instead.