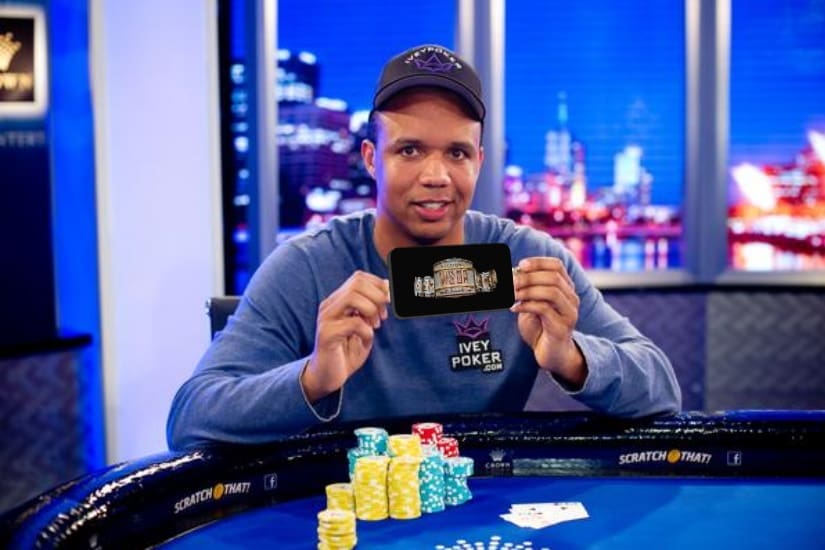 Las Vegas, NV – The World Series of Poker has just announced a major change set to take place for the upcoming 2021 WSOP. A press release reveals the details:
Following an online-only 2020, the World Series of Poker is back for 2021! Live events will be held again, but that's not the only major change: WSOP Bracelets will be replaced with WSOP Bracelet non-fungible tokens, or NFTs.

What is an NFT, you might ask? Basically, it's proof that you own something – in this case, a WSOP Bracelet – but you don't actually own it at all!

Past players have complained that the solid gold bracelets we typically issue are heavy and difficult to keep track of, but NFTs don't have that problem because they're made of code… or something.

Even better: the NFTs only cost $10,000 to claim, and if they're anything like the NFTs that represent not-actual-ownership of sports memorabilia or artwork, they'll be worth far more than that $10,000. Winning a WSOP event doesn't just come with glory and a cash prize – it comes with an investment opportunity.

If any event winners decide not to take advantage of the opportunity to purchase the WSOP Bracelet NFT associated with their event, there's even better news for poker fans everywhere: we're going to auction it off! Auctions will start at the low, low price of $20,000 (we think only the winners deserve the right to buy at $10,000) – so anyone can have a WSOP Bracelet (NFT)!
We weren't sure how players might react to the change, so we asked someone who really, really cares a LOT about bracelets: Phil Hellmuth.
"This is – and I hope you don't think I'm exaggerating when I say this – the single biggest travesty that has ever happened, by FAR. Some people have worked their entire lives to earn WSOP Bracelets, and turning them into NFTs is just a step too far towards removing their prestige. Who would even really want them anymore?

Also, please quote me as saying this: I am willing to pay $15,000 to anyone who wants to sell me their NFT bracelet."
Best Online Sportsbooks and Casinos
Daily Fantasy, Simplified.
Simply choose over or under on your favorite players to play
No sharks, no salary caps, no BS
Turn the game on and follow along with live player tracking to watch how you're doing
Legal in 26 states + Canada (see site for details)