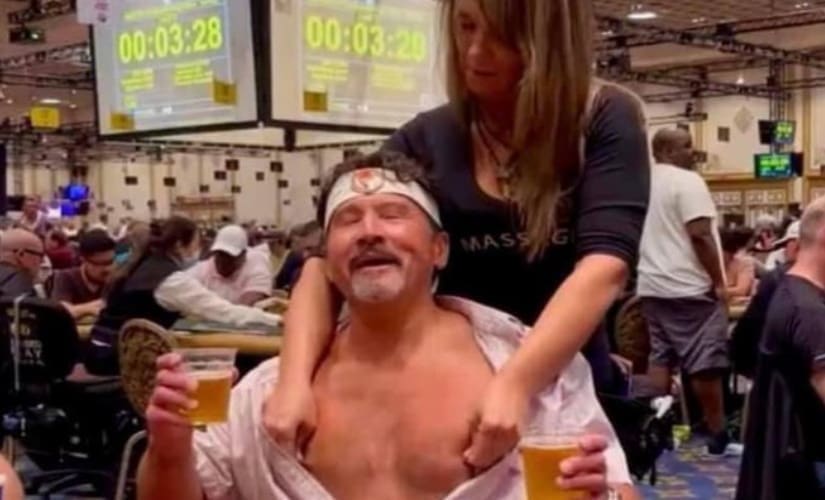 As with any World Series of Poker, the game is the main focus of the annual event, but without fail, a major controversy is bound to dominate the news at some point.
On Monday, it involved a massage given to a poker player seated at one of the WSOP events. Although the event was not broadcast, "Frank The Tank" posted a video of a masseuse "massaging" his nipples while seated at the poker table. The video has since been deleted but screenshots were posted shortly after on Twitter.
Unsurprisingly, the tweet garnered mixed reactions from the poker community, with some giving it an "only in Las Vegas" shrug. Others pointed out the hypocrisy of attracting women in poker and some men's reactions to the incident, not to mention that the masseuse was fired with no apparent consequences for the player.
After the photo went viral on Monday, came word that the masseuse had been fired.
Frank "The Tank" Stepuchin, an eccentric poker player known by some for "wacky antics," apologized for the incident and asked that the WSOP to reconsider its decision.
Frank "The Tank" later criticized Farrah Galfond, wife of Phil Galfond, who penned an opinion about the incident and hinted that Farrah Galfond may have played a role in the firing, a claim she denied in a tweet posted on Tuesday.
Reaction to massage controversy