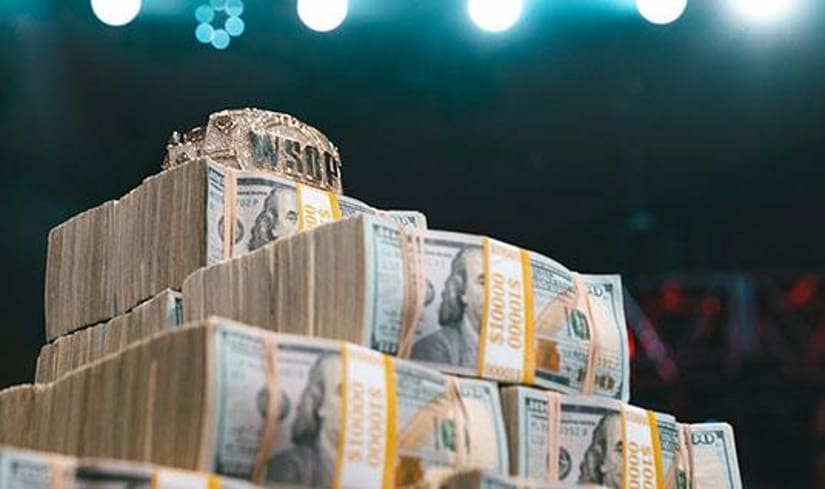 Some had speculated that the 2022 WSOP Main Event had a chance to break the all-time attendance record. Numbers were still strong, but participation in this year's WSOP Main Event narrowly missed the all-time record of 8,773 in 2006.
After four flights and late registrations on both Day 2s, a total of 8,663 players entered the 2022 event, just 110 entries from the all-time record and second-most ever.
With strong fields at this year's WSOP events, anticipation had been high that record attendance could be achieved. 2022 was after all the first year of a "normal" WSOP since 2019, the third highest Main Event showing. Pent up demand to play the WSOP was also cited as a catalyst for a possible record turnout.
In 2020, COVID canceled the WSOP in Las Vegas and last year, the 2021 WSOP was delayed until the fall. With COVID fears still fresh with many players and a vaccine requirement, numbers from last year may have been suppressed.
But with COVID in the backs of many players' minds and a traditional schedule on tap this summer — not to mention an exciting and widely praised venue change — some were hoping that this would be the year the 16-year record would fall.
Biggest WSOP Main Events
This year's WSOP Main Event attendance stands at one of the best ever, narrowly missing the 2006 record and beasting 2019's impressive 8,569. The two years of over 8,500+ entries in the last few years ago indicates that the relatively low post UIGEA numbers — post 2007 — seem to be a thing of the past.
All of the top showings have come over the last 16 years with an upward trend in recent years until COVID effectively shut down the live poker world for the better part of a year.
The top 10 WSOP Main Event attendance years
1 – 2006 – 8,773 (Jamie Gold winner)
2 – 2022 – 8,663 (winner TBD)
3 – 2019 – 8,569 (Hossein Ensan)
4 – 2018 – 7,874 (John Cynn)
5 – 2010 – 7,319 (Jonathan Duhamel)
6 – 2017 – 7,221 (Scott Blumstein)
7 – 2011 – 6,865 (Pius Heinz)
8 – 2008 – 6,844 (Peter Eastgate)
9 – 2016 – 6,737 (Qui Nguyen)
10 – 2014 – 6,683 (Martin Jacobson)