BCPoker recently acquired an exclusive copy of Phil Hellmuth's day planner.
Now, for the first time anywhere, we can provide a fascinating insight into a typical day in the life of one of poker's most successful and best-known pros.
8:30am: Carefully selects day's clothing from a wide spectrum of choices ranging from "black" to "none more black".
8:45am – 9:30am: Accuse wife of "slowrolling" in the bathroom, before finally engaging in morning routine consisting of showering, brushing teeth, and powdering mole
9:35am:  Joins 4-handed sit n' go breakfast with wife and two sons.  Finishes 1st
10:00am:  Checks emails.  Sends a blanket apology email with "Reply All"
10:15am – 10:34am:  Challenges sons to a game of scrabble.  Game abruptly ends with tiles still left in the bag, after Nicholas spells "cockalorum" on a triple word score.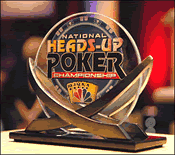 10:40am – 11:40am:  Daily hour spent attempting to move poker chip with mind.
11:52am – 11:57am: Leaves daily and increasingly sarcastic message on Mike Matusow's voicemail congratulating him on his NBC Heads-up championship.
12:05pm – 12:30pm: Lunch in front of mirror.
1:45pm:  After a week of meticulous planning and choreography, arrives for televised Bellagio tournament in horse-drawn carriage sporting historically accurate period attire including powdered wig, silk stockings, breeches, ruffled shirt, tricorn hat, and headphones; only to find that he had been blinded out three days prior.
1:52pm – 2:49pm:  Failed argument with tournament director, Jack McClelland, over ability to win tournament without chips.
3:00pm – 3:01pm:  Rails tournament until observing hand qualifying for verbal beratement.  Volunteers beratement.  Heads home.
4:10pm: Challenges wife to an arm wrestling match.  Finishes 1st.
5:30pm – 5:55pm:  Heads-up supper with wife, as children are at 'grandpa Doyle's'.  Finishes on the bubble.
6:00pm – 6:25pm: Quiet weeping.
6:30pm – 7:30pm: Hour spent carefully removing the number '12' from boxer briefs in order to hand stitch the number '13' in their stead.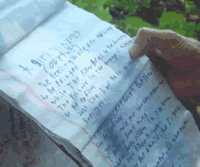 8:35pm:  Re-fax Brad Pitt his screenplay, "The Phil Hellmuth Story: A Truth Greater than Legend" starring Brad Pitt as Phil Hellmuth (in case he missed the first few copies).
8:55pm:  Receives 2nd Cease and Desist return fax from Brad Pitt.
9:30pm: Attempt to re-employ powdered wig for the bedroom, however wife's impromptu giggles force a pre-flop fold.
10:00pm:  Authentic Phil Hellmuth wig listed on E-Bay. Reserve set at $10,000.  Buy-it-now set at $50,000.
10:30pm:  Goes to bed only to be hounded by recurring nightmare of being chased by 'roided-out Daniel Negreanu.