CHEATSVILLE, IL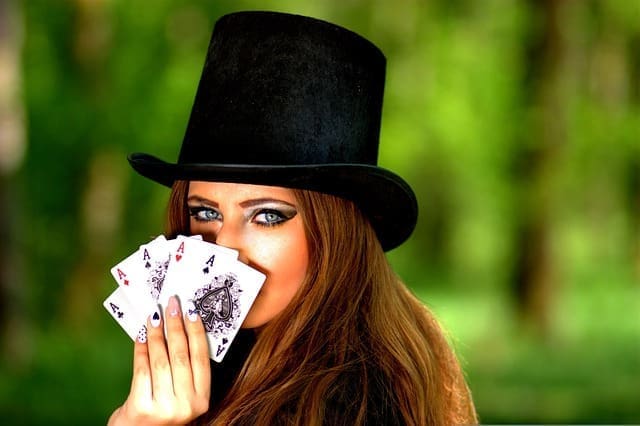 Given the sheer number of cheating scandals to have rocked the world of poker over the last few weeks and months, poker companies are getting together to consider their next step.
And rather than adding the names of poker stars to a secret 'banned list', the biggest names in poker are believed to have hit upon a different solution; a 'clean list'.
On condition of anonymity, one spokesperson for the group explained the reasoning behind the decision.
Scale of Cheating
"In truth, it is a response to the scale of cheating accusations and counter-accusations that we have witnessed in the game over the last few weeks," they stated.
"Given how many poker players are involved, adding to and maintaining a banned list of players would prove hugely time consuming."
"Poker companies don't want to devote time on that, not when they can employ trustworthy citizens to operate on their floors,"
"So instead, we are going to operate a 'clean list' where any player that hasn't been accused of cheating at some time or another, will be added."
"This will be a much shorter list and of course, we can monitor this much more easily."
"I mean if we see someone make a hero call against an established player, we know that has to be cheating as there's no way a top player will have their bluff called in hand by a novice, especially one with breasts."
Collating The List
The spokesperson also claimed that companies had begun compiling their 'clean list' with names already added.
"So far collating the list has gone well and we have four or five names on that list, although we are wondering whether to remove Daniel Negreanu after he won that cooler hand with runner-runner threes against Bryn Kenney last week."
"That looked very dodgy. He must have known there were two threes coming out. I mean what's fish like Negreanu ever done in poker?" he stated.
"Especially against a stand-up guy like Bryn Kenney. It just doesn't sit right with us."
It is not known who else is on the list although the spokesperson did let one name slip.
"I can't confirm who is on the list, but we've already signed up Richard Marcus to act as the dealer."
"We're also open to people who have wrongly been accused of cheating have a second chance, such as Mike Postle, whose only crime was to check his phone at the table."
"We've also been in touch with. guys with great experience of online poker, such as Howie Lederer and Chris Ferguson, to help us maybe set up an online cash table."
Rule Changes Considered
At this top-secret meeting of the top poker companies from around the world, which was held on a volcanic island, surrounded by ineffective but armed militia and hosted by a cat-stroking Germanic-Gaelic mastermind Bernst O'Felt, it is believed several new rule changes were discussed before the decision was made to go with the 'clean list'.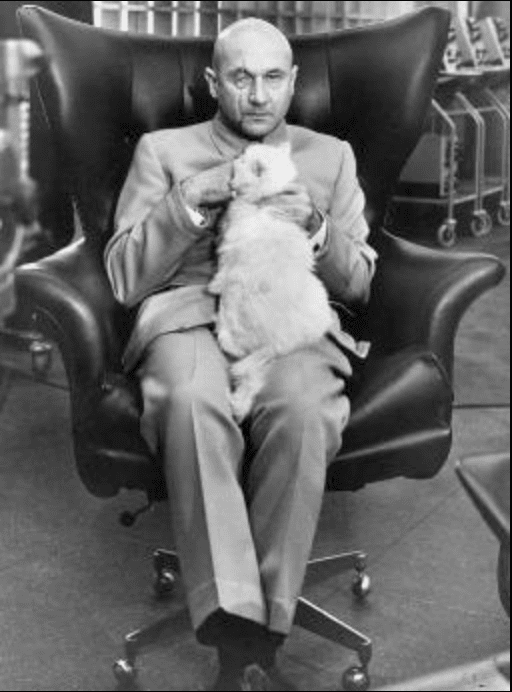 Amongst the rule changes considered to make the game cleaner and fairer were the following:
Players to be wired up to a Polygraph Test at the tables, which if it detects them lying (ie, bluffing), will immediately sound an audible warning and zap the player with an electric shock.
All cards to be dealt face up.
If a player loses a hand, then they are entitled to ask for their funds back from the winning player.
In the case of the above happening, the player with the winning hand must hand back the cash without question.
All card values to be made equal.
Mr Bun the Baker to be added to the pack and if the card is dealt in the hand, the casino wins all the chips in play.
Players to play in the nude and without any jewellery, caps, butt plugs or similar to avoid any accusations of using vibrating items to gain an advantage.
If a player wins a hand in a fortunate manner, they are immediately to apologise and flagellate themselves with birch twigs in front of opponents so that they don't have a full-on tilt and cry to their parents.
To stop card-marking, traditional playing cards will be replaced with cards made out of lead (N.B. Hammers and chisels will be banned from casinos as a result).
The Situation Has Got To Change
The Poker World has reacted in a somewhat mixed manner to the proposals made by the companies thus far.
One professional stated that the changes were "long overdue" and that "Anything that makes the game fairer so that I can win all the time, gets the thumbs up from me."
Another, known only as Barratt, has already contacted every player that he has lost money to in order to claim back those funds as per the new rules.
"The situation has got to change," stated Barrett, "I can't be losing money to my bluffs being called, so I'm calling all my losses in. Fair's fair after all."
So far, no date has been set for the new rules of the game to come into play and for when details of the clean list will be published, however, it is expected the list will eventually be posted in the near future, probably on the back of a box of matchsticks.
"We think it is an ideal situation, nobody ever wins, and nobody ever loses. It's the fairest game you can get!" concluded the spokesperson.