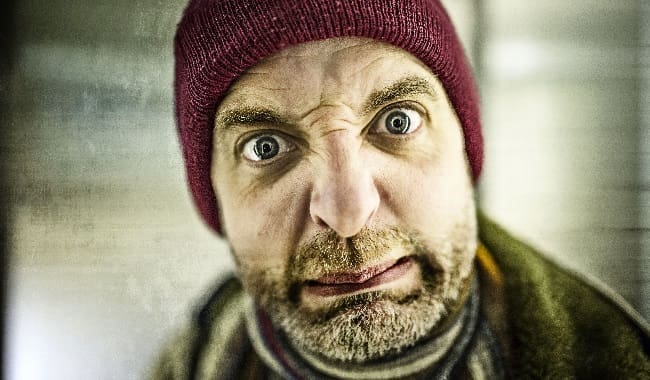 Las Vegas, NV – Wow, unbelievable. The nominees for the Global Poker Awards have been announced and once again the industry's leading poker comedy affiliate satire site has been left off the shortlist.
Immediately a petition was created for BCP at one of those petition sites that your friends always send you links for that you say you signed but never did. The petition has so far garnered over 400,000 signatures, but after closer inspection, many of those just appear to be from the bots that play on ACR.
The Global Poker Awards, like everything, are sponsored by PokerStars and will be streamed, like everything, live on PokerGo. No one's said anything, but we're pretty sure Ali Nejad will have hosting duties and Maria Ho will be doing, I dunno, something probably.
News leaves BCP offices, poker industry shaken
The mood around the writer's room at the BCP offices in Manhattan was noticeably subdued this last week with many writers hardly even attempting to make fun of Mike Matusow's new podcast.
Senior Staff Writer Pete Carter noted, "My parents have absolutely no respect for me and what I do for a living. But our entire staff works tirelessly around the clock to churn out of 3 half-assed articles each and every month. And that I think is worthy of some recognition."
Yet some at Mediarex disagree. And some at the GPI even feign ignorance.
"I have never heard of BonusCodePoker, and I never will," announced Eric Danis – CEO, President, and Supreme Leader of the GPI.
Global Poker Awards founder and entrepreneur Alex Dreyfus provided a statement on the matter.
"Listen. This will be one of the best weekends of the year for the GPI and poker in general. On Saturday we will honor some of poker's most talented players and influential leaders. And then on Sunday, I'm having a garage sale where I hope to sell the cube from the Global Poker League."
"BCP's lack of inclusion as a nominee deeply offends me," commented Justin Bonomo while dancing naked around a campfire at Burning Man.
"I have never, not even once, snubbed BCP for an award!" added Phil Hellmuth in a sentence so baffling dumb that it could probably be elected president.
(pause for laughter)
Just the latest Global Poker Award controversy
The Global Poker Awards has received criticism of late by nominating some players who were seemingly undeserving of their categories such as Jason Somerville for Streamer of the Year and Doug Polk for Vlogger of the Year.
When numerous people expressed outrage on social media, many stepped in to remind them that holy hell, calm down – it's a poker awards show, people.
As an act of defiance and in support of BCP, Dani Stern has proudly announced that he is boycotting this year's Global Poker Awards.