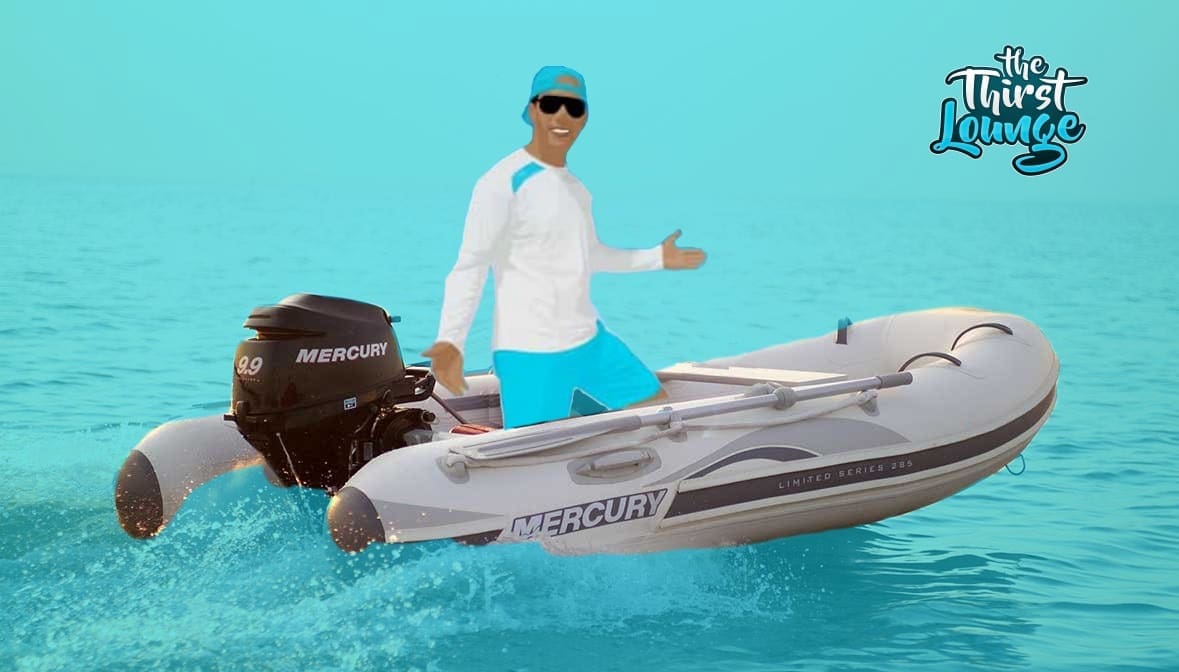 As poker fans await the start of the Phil Galfond Challenge sometime this month, Bill Perkins' and his Thirst Lounge crew are doing their best to prepare for their portion of the challenge.
In early December, Bill Perkins snap-called the Thirst Lounge's participation in the Challenge. In fact, Perkins was so enthused with the deal that Galfond was initially concerned, fearing that Perkins' savviness which made him a hedge-fund billionaire recognized that Galfond was walking into a trap.
After 5 minutes of research on Galfond's part, which mostly included visiting The Thirst Lounge results page, Galfond's concerns were alleviated.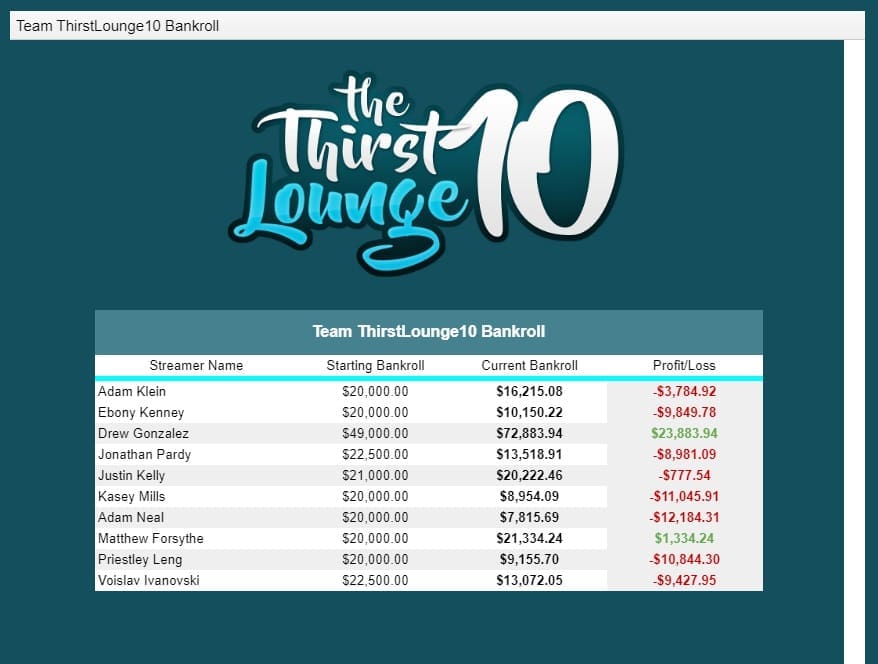 "Yeah, I'm ok with this," said Galfond motioning his index figure up to his lips. "Shhhhhh."
Back to basics at the Thirst Lounge
The Thirst Lounge is a 10-member team of poker streamers participating in a "life-changing experience" that is "more than just poker." As part of the Bill Perkins-led Thirst Lounge participation in the Phil Galfond Challenge, the team will either play 50,000 hands of €100/€200 Pot Limit Omaha or until the crew loses $400,000.
Unfortunately, Perkins agreed to take part in the Challenge without seeing how the new crew had been performing lately. "I'm a chill hedge fund billionaire, I don't concern myself with the day-to-day ups and downs of my Thirst Lounge dudes." Upon seeing the results, Perkins in the coolest, most chill way possible. "Fuck, man, I guess this…this…is not good."
To bankroll their participation in the Galfond Challenge, the Thirst Lounge will need to scale back in a few key areas. Gone is the high roller lifestyle with dozens of half-naked women, bottles of Cristal and wads of cash members can't be bothered to pick up. Even the trademark Thirst Lounge yacht has given way to a more economical… dingy.
"Yeah shit (lol), there goes $400,000," Bill Perkins said in a calm, zen-like manner with that trademark smile to melt a thousand hearts.
The Thirst Lounge react
Despite the losses and the hurdles that await, Thirst Lounge members seemed to be taking it in all in stride, poking fun at their misfortunes.
One Thirst Lounge member, who chose not to reveal his name, suggested that "it turns out Bill Perkins' has a vision all right — a vision that mostly involves a bunch of young people going broke." The whole gang burst into laughter.
Perkins even defended the website's slogan, "I mean, we didn't say it would change their lives for the better."
[wp_social_sharing social_options='facebook,twitter,linkedin,reddit' facebook_text='Share on Facebook' twitter_text='Share on Twitter' linkedin_text='Share on Linkedin' reddit_text="Share on Reddit" icon_order='f,t,l,r' show_icons='0′ before_button_text=" text_position=" social_image="]