Boxing is very much an art form, albeit a brutal one and there are no more incredible exponents of the fine art than the big guys, the heavyweights.
Sure, there have been incredible practitioners at other weights, Sugar Ray Leonard, Floyd Mayweather, Saul "Canelo" Alvarez, Oscar De La Hoya, Roberto Duran, Marvin Hagler, Thomas Hearns, Joe Calzaghe, Bernard Hopkins, Roy Jones Jr. the list could go on and on.
But there is something special about the heavyweight division. There is that sense that at any point the big guy, even if he is the massive underdog in the fight, could land a punch that changes everything in one bone-crushing instant.
It is also the division that has brought us some of the most incredible boxers over the years and with that in mind, I am going to bring you my top ten list of the best boxing heavyweights in history.
When betting on boxing, don't forget to use the Bet365 bonus code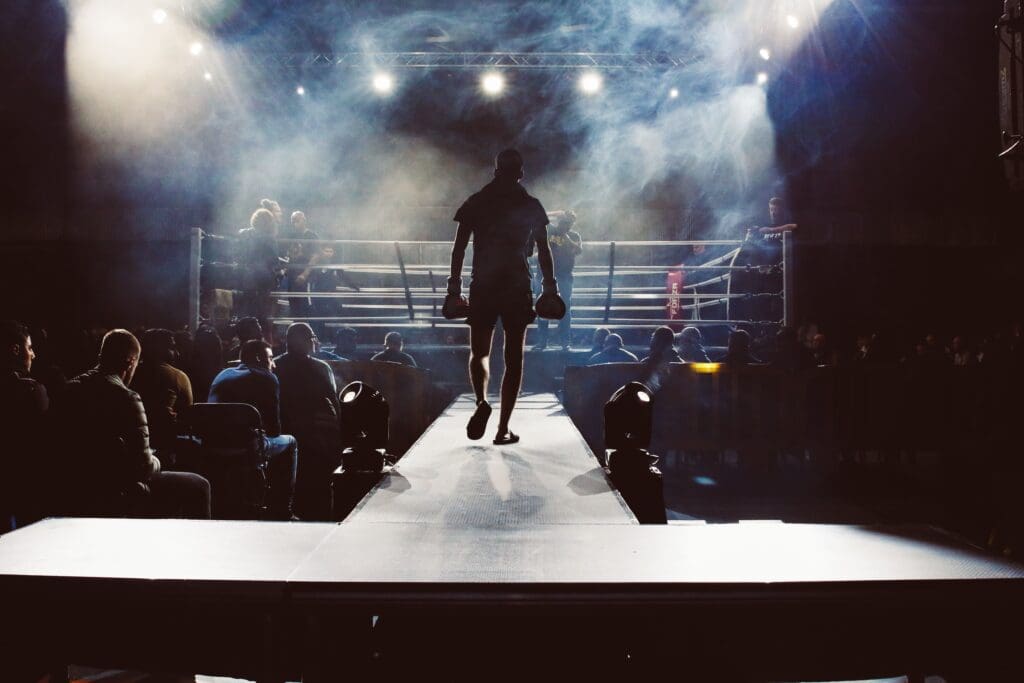 The Ten Best Boxing Heavyweights In History
10. Larry Holmes (69-6, 44 by KO)
Very highly regarded by some, I personally don't rank Holmes as high as other pundits as the quality of opponent he faced in that era between Frazier/Ali/Foreman and the emerging Mike Tyson/Evander Holyfield was not particularly strong. However, Holmes had arguably the best jab in heavyweight history and his longevity and ability to recover even when in trouble mark him down as a true great.
9. Joe Louis (66-3, 52 by KO)
Louis ruled the heavyweight division for 11-years and amassed a hugely impressive record, losing just three of 69 fights, 52 of his wins coming by knockout. He still holds the record for the longest reign as Heavyweight World Champion and for the number of successful title defences with 25 (23 of which ended in knockouts)
8. Wladimir Klitschko (64-5, 53 by KO)
One of the smartest ring technicians in heavyweight history, Klitschko and his brother ushered in the era of 'super-sized' heavyweights. His power was matched by a strong jab and expert ring-craft that made him very difficult for opponents to get the better off. He ruled the heavyweight division with his brother for a decade before back to back losses to Tyson Fury and Anthony Joshua in 2015 and 2017 saw him call time on an outstanding career.
7. Joe Frazier (32-4-1, 27 by KO)
"Smokin" Joe Frazier was one of the most brutal, unrelenting and granite tough boxers in history. His confrontational, never-take-a-pace-back style made him incredibly intimidating as a boxer and his knockout victory over Muhammed Ali in 1971 (and the 1975 defeat – the Thrilla in Manilla), shook the boxing world to the core. Powerful, strong as an ox and with an attitude to never quit, Frazier bludgeoned his way through the golden era of heavyweights in the late 60s and early 70s.
6. George Foreman (76-5, 68 by KO)
George Foreman is the second boxer on this list from the halcyon days of heavyweight boxing and it is worth remembering that he won the title again as a 45-year-old when beating Michael Moorer via knockout. Foreman was incredibly powerful and stunned the world when he destroyed Joe Frazier in two rounds to earn the heavyweight title. However, it is his loss to Muhammed Alli (in the Rumble in the Jungle) that is arguably his most memorable and bittersweet moment.
5. Tyson Fury (32-0-1, 23 by KO)
The current lineal champion and so far undefeated, with just one draw on his record, Tyson Fury is already one of the greatest heavyweight champions of all time. A controversial and often divisive character, Fury's antics have earned him as many front page headlines as his ability as a boxer have earned him back page ones. However, his ring craft, size, power and ability to move have seen him become the dominant boxer of the modern era. Has he retired? With Fury you never quite know but with a potential unification bout lying in wait against either Anthony Joshua or Oleksandr Usyk, I'd be very surprised if the chance to become undisputed champion would be one that Fury could turn his back on.
4. Lennox Lewis (41-2-1, 32 by KO)
Perhaps one of the most underrated boxers of his generation. Lennox Lewis remains the last undisputed heavyweight champion and after just two defeats in his career, during which he avenged both losses, plus victories against the likes of Donovan "Razor" Ruddock, Frank Bruno, Tyrell Biggs, Gary Mason, Tommy Morrison, Shannon Briggs, Evander Holyfield, David Tua, Hasim Rahman, Mike Tyson and Vitali Klitschko. Few boxers have fought so many quality heavyweights and enjoyed victory over them all.
3. Rocky Marciano (49-0, 43 by KO)
The only Champion on this list never to experience a defeat in his career, Marciano is rated by many as the best ever due to that fact. Only 5ft 10, the Rock from Brockton defeated the likes of Joe Louis, Jersey Joe Walcott, Ezzard Charles (twice), Don Cockell and Archie Moore in an incredible career. Known for his brutal, physical fighting style and great hand speed and power, he set the standard for shorter heavyweight boxers.
2. Mike Tyson (50-6, 44 by KO)
Nobody has exploded onto the heavyweight scene in quite the way Mike Tyson did in the 1980s. A divisive and controversial figure, who has spent time in prison, he is now a reformed character, although still sometimes falls foul of the occasional breakdown in behaviour. As a boxer, nobody could live with him at his best. In the period from his 7th fight to his 16th fight, only one boxer (Conroy Nelson) went beyond the first round (and Nelson only lasted 30 seconds of the second round). He defeated Trevor Berbick to win the WBC title aged just 20 and then held the title for over tree years before losing to Buster Douglas. Tyson was never quite the same after that but in those first few years, he was the most incredible and frightening heavyweight.
1. Muhammed Ali (56-5, 37 by KO)
There's no debate about the greatest heavyweight of all time. Muhammed Ali's record may not be on a par with some others in this list, but his legacy is greater than anyone else in boxing achieved. Unafraid to speak out, he lost the best years of his boxing career when accused of draft aversion in 1966, and was stripped of his titles and banned until 1971. Even so, he was involved in some of the greatest fights in history. The only three-time lineal heavyweight champion, as incredible as his achievements in boxing were, it was his impact outside the ring that makes him the greatest. Ali was a man who changed the world, for the better. Nobody else comes close to topping this list.