Las Vegas, NV – Controversy struck the high-stakes poker world this week, as the World Series of Poker unexpectedly introduced a $50,000 buy-in bracelet event after the start of the series.
Participants in the annual $25K Fantasy league were sent into a frenzy – names were called, fist fights broke out, and three players were murdered… or maybe there were just some angry tweets. To help add some clarity to the situation, a poll was posted:
$25k draft rules says "Every open bracelet event counts"

Players draft teams at start of WSOP. A NLH event is added to schedule after the fact benefiting some teams and hurting others.

Should the event count for the fantasy league?

— Daniel Negreanu (@RealKidPoker) June 11, 2019
The poll was of no help at all.
We reached out to Daniel Negreanu to ask how the league should handle the situation:
BonusCodePoker: Do you think the $50K buy-in should be an event that counts towards the fantasy standings?

Daniel Negreanu: I think a $50K buy-in isn't nearly enough, so the WSOP should introduce a $5 million buy-in open event.

BonusCodePoker: Isn't enough for… what?

Daniel Negreanu: Well have you seen how my team is doing?
Current league standings are as follows (courtesy of 25kfantasy.com):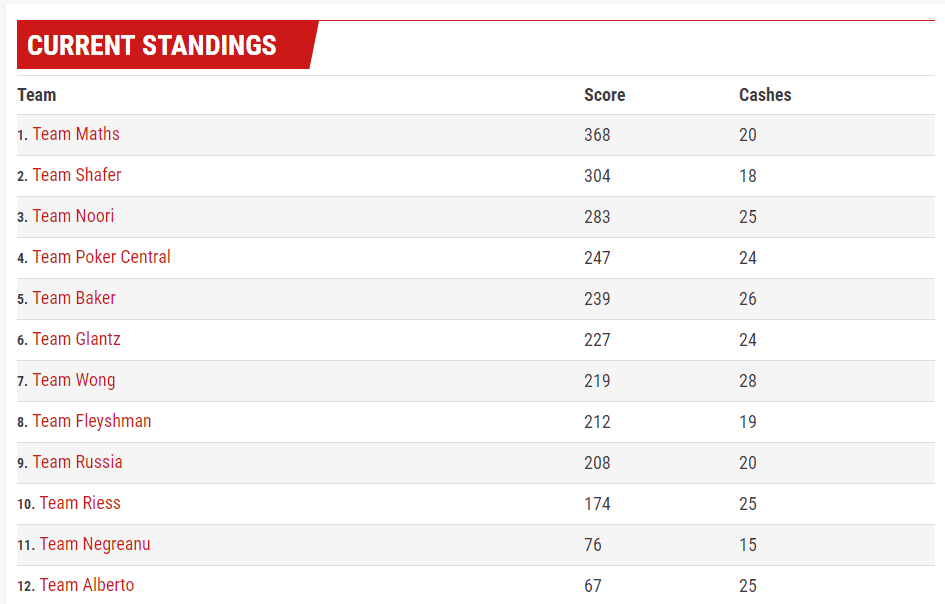 [wp_social_sharing social_options='facebook,twitter,linkedin,reddit' facebook_text='Share on Facebook' twitter_text='Share on Twitter' linkedin_text='Share on Linkedin' reddit_text="Share on Reddit" icon_order='f,t,l,r' show_icons='0′ before_button_text=" text_position=" social_image="]