Now that we know PokerStars is buying Full Tilt Poker, it's time to start speculating about who the new Team Full Tilt members will be.
We have absolutely no idea who will end up as Red Pros for the relaunched Full Tilt, but if the people at PokerStars are listening, here are some people you should definitely consider reaching out to when you're rebuilding the roster of Full Tilt Pros.
#5 This Adorable Pair of Kittens
People will forget all about accusations of Full Tilt being a Ponzi scheme thanks to this clever Pawszi scheme.  All is it takes is two kittens, one tiny shopping cart and the smallest Full Tilt Patch in the world.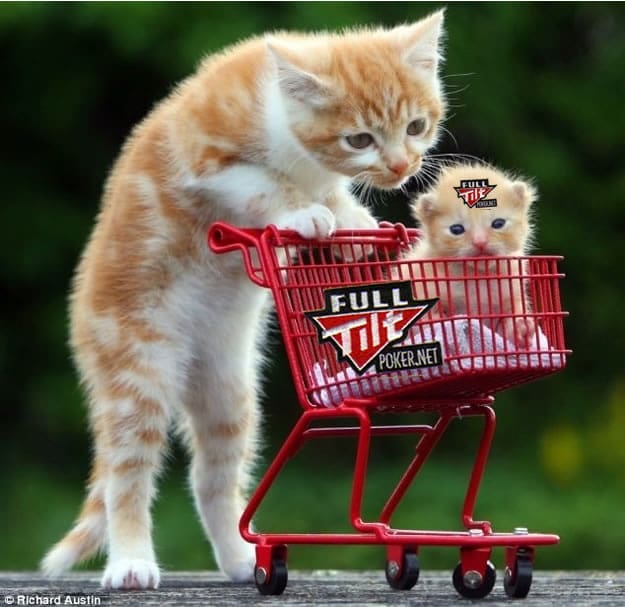 #4 Insanity Wolf
… or you could go the entirely opposite way and just intimidate people into not caring about the nearly two years FTP kept millions of dollars in bankrolls locked up.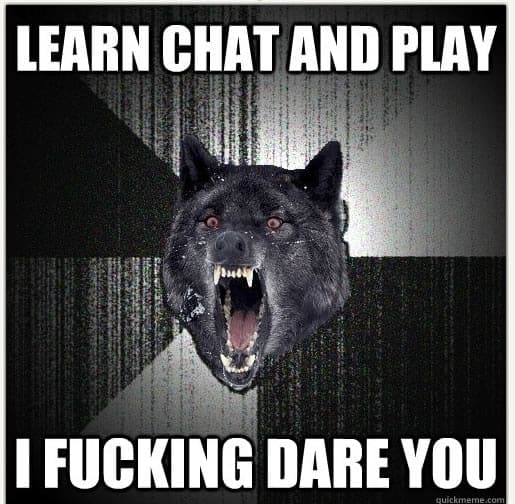 #3 Stock Photo Ladies Eating Salad
Few things are as inoffensive as stock photos of ladies eating salad.  They're so happy! So content!  Who can think of tens of millions of dollars in lost player funds when you're locking eyes with a lovely lass who's leaning into some lettuce?  No one.  See for yourself:
#2 Chris "Jesús" Ferguson
Now we all know that, under the terms of PokerStar's settlement with the DoJ, Stars can't hire Chris "Jesus" Ferguson to promote Full Tilt Poker.
But … what about the little-known Mexican poker star Chris "Jesús" Ferguson?  Seems like he would be "bueno," que?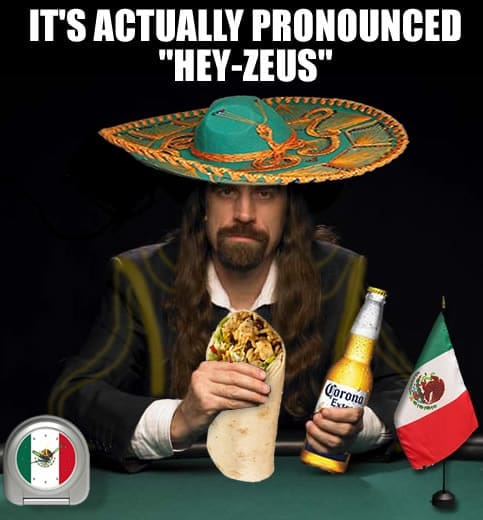 #1 Preet Bharara
You already know the guy can bluff with the best of them. You could give him a cool nickname, like "BF" or "DOJ/K" and start calling pocket kings "pocket Preets."
Plus, he's already got the shirt: