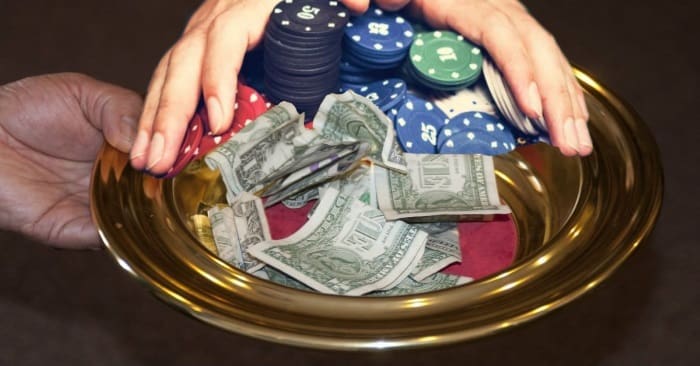 Heaven – Looks like the debts are continuing to pile up for young Nick Marchington!
Just a week after being served a lawsuit for 10% his WSOP Main Event winnings, Marchington has learned that Christ and his church are also asking for a piece of the action.
In a statement to BCP, Jesus** wrote (in red letters):
"The Marchingtons have been members of the Church of England for many generations. And having received a baptism, communion, and confirmation in the Church, Nick entered upon an unspoken agreement to tithe 10% of his future earnings to further God's kingdom. This 10% is kindly requested at his earliest possible convenience. Also, the juice is now running on it. 3 points a week."
Talk about a divine message!
Sadly, the news only went from bad to worse for the 21-year-old seventh-place finisher. Shortly thereafter, Cliff "JohnnyBax" Josephy came forward claiming he was owed money as well saying:
"After backing every single player in the poker community, I have completely lost track of who owes me what. But one thing is certain – there's no way somebody else is owed 10% and I'm not."
And finally not to be left out, the IRS issued a statement saying, "We would also like some of Nick's money. Now sure, Nick isn't technically a US citizen. And sure the English aren't taxed on gambling winnings. And sure, we don't have a leg to stand on here. But look, Erick Lindgren hasn't given us a dime and rent's around the corner and the deficit is ballooning and can you just help us out man?"
Classic IRS.
Nick later took to Twitter to let everyone know that they're being ridiculous, that he's probably not gonna pay anyone and to ask who Erick Lindgren was.
All in all, one thing is for certain: this looks to be a HUGE story in the world of poker until everybody completely forgets about it by Thursday.

**Disclaimer: 'Jesus Christ' or Jesus' is not to be confused with Chris "Jesus" Ferguson, who sort of took 10% of everyone's winnings already.
[wp_social_sharing social_options='facebook,twitter,linkedin,reddit' facebook_text='Share on Facebook' twitter_text='Share on Twitter' linkedin_text='Share on Linkedin' reddit_text="Share on Reddit" icon_order='f,t,l,r' show_icons='0′ before_button_text=" text_position=" social_image="]