Party Poker has apparently started showing different games to losing and winning players.
But what players don't know is that this is only a first step for Party.  Here are some of the more controversial changes players should expect.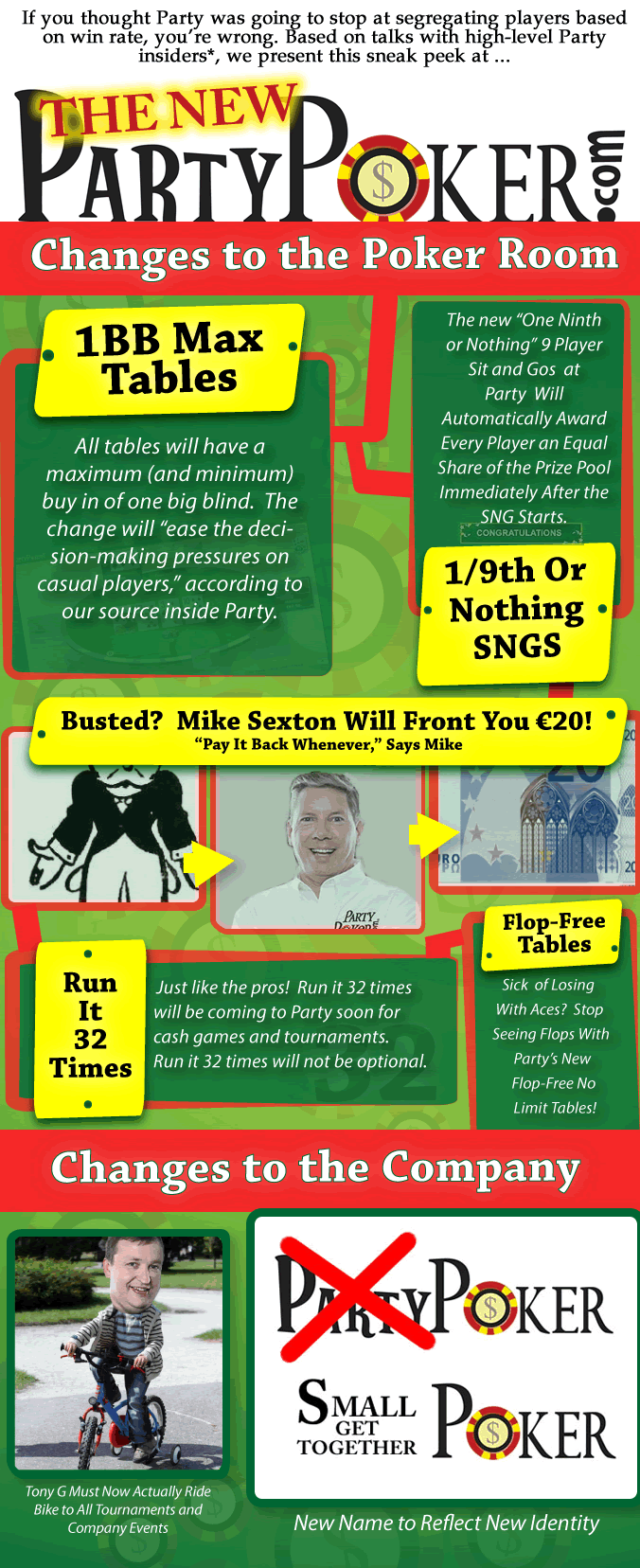 *Our insider source may or may not be a domestic short hair cat.