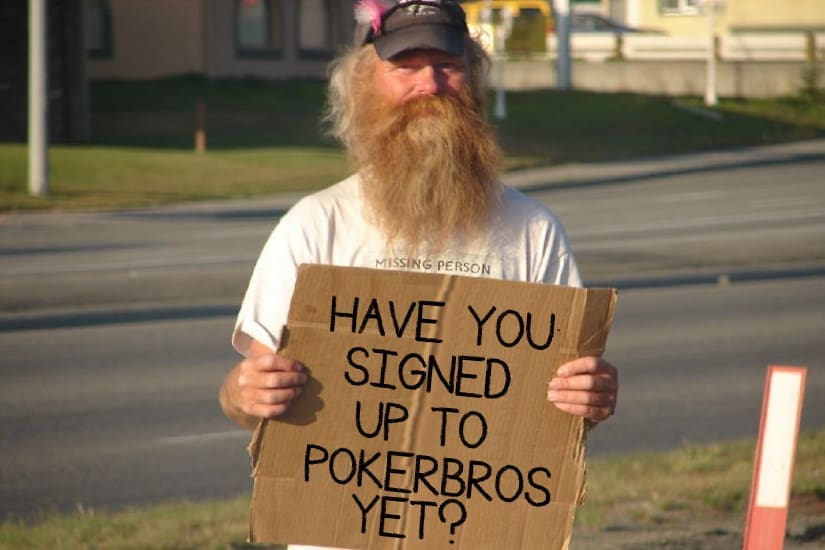 Knoxville, TN – Wow, big news out of Tennessee this morning as former actuary Doug Monteil is starting to realize he's the world's biggest idiot for quitting his high-paying job to become a PokerBros agent.
For those unaware, PokerBros is a peer-to-peer app that you played on a few times even though you didn't trust it for a second and the guy running it was a friend of a friend's cousin always based out of someplace near New York but never New York itself.
Anyway, Doug had this realization after being invited to a co-worker's Super Bowl party last Sunday and catching up with some of his old colleagues.
"They were all just talking about how many new clients they had because of the current financial situation in our country. Covid made work really difficult for many, but all my co-workers are working harder than ever and making more and more money each day. I meanwhile just go on Facebook and try to get my friend's little brother to send me $50 on CashApp so he can dump it all on rake at 10 cent/20 cent PLO."
"In hindsight, I think it might have been a mistake: trading a good job where I make $90,000 a year in exchange for a semi-illegal one where I make $1,100 a month."
Agent's inner circle weighs in
When questioned, Doug's friends were mostly at a loss for what his new career was.
"I think he said something with sales," noted one.
"He told me it was in the gaming sphere?" answered another. "I don't know if that means like PlayStation or something. But honestly, who cares? I always thought Doug gave actuaries a bad name. Not me though, I'm the coolest actuary around."
"Who the hell is Doug?" questioned his former boss.
Doug quit his job in April of last year after signing up 200 new players to his room. Those 200 have dwindled down to 8 however, most of whom just play low stakes and freerolls. Doug says he has big plans though after PokerBros is done.
"Yeah, this? It's just a side hustle. I've decided I'm gonna make my real money in something I know can't fail: crypto day trading."
Best Online Sportsbooks and Casinos
Daily Fantasy, Simplified.
Simply choose over or under on your favorite players to play
No sharks, no salary caps, no BS
Turn the game on and follow along with live player tracking to watch how you're doing
Legal in 26 states + Canada (see site for details)