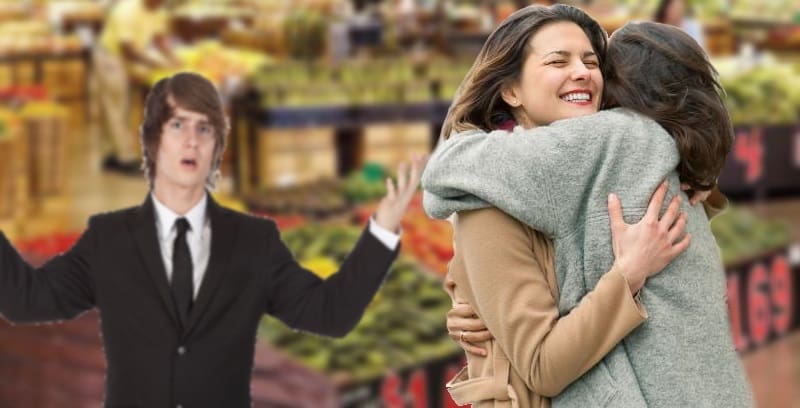 Phoenix, AZ – Well, it looks like someone's recently found a new life hack!
Linda Mayberry, mother of Twitch-streamer Tyler Mayberry, has been finding remarkable success lately by telling her closest friends that her son is actually dead instead of trying to describe his profession.
"It really all started last month," Linda blushingly told us. "I was at my local grocery store and Shelly Walters turned the corner and waved me down. Now I hadn't seen Shelly in ages, so when she started asking how the family was, I just said Lizzy was doing well, Herman was the same ol' Herm, and that Tyler had died last week of severe singultus."
The slow path to Twitch stardom
Tyler, who goes by the Twitch handle 'BinkFloyd,' has been streaming his poker sessions with moderate success for the last year and half. Before becoming a full-time streamer, Tyler attempted to play live poker professionally. When that didn't work out he tried to play DFS professionally. Once that failed miserably, he attempted to trade digital made-up space money for a living, before finally deciding Twitch-streaming was his true calling.
"And wouldn't you know it, saying Tyler was dead stopped all of Shelly's questions right away!" continued Mrs. Walters. "And what's more, the next day she brought over a delicious three-bean casserole."
Linda confided in us that the last few years have been very hard on her and her family. Attempting to explain Tyler's sources of income to their friends and family was becoming increasingly difficult and a continuous source of shame.
"No parent should ever have to try to explain Twitch to another parent. My prayer is that you never have to go through that someday."
"I remember I saw his junior high principal outside spin class one day. Can you imagine trying to explain how online poker works to someone in their 80's? And that Tyler was getting paid in Bitcoin? And that it's all filmed over the internet? No, it's best to just say he died a slow and agonizing death instead."
A major issue with millennials
Tyler's father Herman says he doesn't much care one way or the other how his son makes money, just so long as he "stays off the weed." Linda, however, seems to think there's a different problem with kids Tyler's age.
"Tyler's a good boy. It's just these millennials these days. They have no work ethic!"
Linda receives a social security check and pension payment for $15,000 each month from a job she had for three years back in 1992. She also gets a monthly required minimum distribution payment for $31,000 from a ROTH IRA she contributed 11 cents to in 1989.
"No work ethic at all, I say!"
[wp_social_sharing social_options='facebook,twitter,linkedin,reddit' facebook_text='Share on Facebook' twitter_text='Share on Twitter' linkedin_text='Share on Linkedin' reddit_text="Share on Reddit" icon_order='f,t,l,r' show_icons='0′ before_button_text=" text_position=" social_image="]