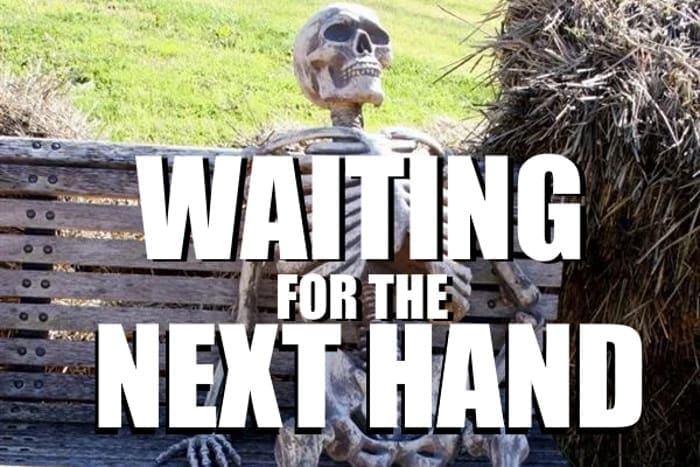 A bombshell of all bombshells was dropped on high volume PokerStars players on Tuesday when the largest online poker room revealed its beloved cash game table cap would be reduced from 24 to 4 effective immediately.
A sports-betting focused executive who preferred the cap was reduced to zero, said the four tables figure was a compromise amongst the board.
"Honestly, we think it's probably time our highest volume players spent more time with their family and betting on sports."
The news comes on the heels of a Stars Group earning report that revealed that online poker now represents just 30% of overall revenue for the company, a record low. In recent years, the PokerStars has put its an increased focus in more profitable and cost-saving measures such as sportsbetting, casinos and ruining the lives of now former Team PokerStars ambassadors.
"We nuked the VIP program, we added some silly games and even got rid of Kid Poker — yet we're still number one." While publically the moves have been enacted in the name of poker ecology, the exasperated exec frankly told BCP that "all of this would be over if people just stopped playing PokerStars."
Poker players try to adapt
With PokerStars giving little to no warning about the new policy, PokerStars grinders have been left scrambling with what to do with their newfound free time in between hands. "Yeah, it's been tough," a PokerStars poker player told BCP. "But while I patiently wait for each hand and contemplate my next life step, my roommate has resorted to repeatedly typing "zzzzzzzzz" in chat boxes to vent his frustrations."
"I don't think it's sunk in that he is playing 20 fewer tables." Apparently, the player has not slept for three days as he has yet to reach his 15,000 daily hand goal.
But while some players are dwelling in the sorrow of their own misery, others are finding new ways to be productive. "It's opened up some doors to learn new skills," said another PokerStars player. "Just in the last three days since the change, I've learned Portuguese, read the entire Harry Potter Collection and mastered chainsaw carving."
Reminded that he has a wife and six kids, the poker player just gave us a blank stare. "Huh?"