Welcome to our penultimate set of Premier League tips for the season, and what a season it has been, both in terms of excitement but also quality too.
It certainly has been a long season with an earlier than usual start and later than usual finish due to the World Cup in Qatar in the winter, and there are no doubt going to be a few players ready for a break once they reach the end of their season.
As usual, you can enjoy all the latest Premier League betting with bet365 Sport over this weekend and next with a massive choice of pre-match and in-play bets to enjoy.
Let's now recap how last week's drama unfolded in the Premier League by checking on how the results turned out:
Premier League – Matchday 36 Results
Leeds United 2-2 Newcastle United (Ayling 7, Kristensen 79), (Wilson 31pen, 69pen)
Southampton 0-2 Fulham (Vinicius 48, Mitrovic 72)
Chelsea 2-2 Nottingham Forest (Sterling 51,58), (Awoniyi 13,62)
Aston Villa 2-1 Tottenham (Ramsey 8, Douglas Luiz 72), (Kane 90pen)
Manchester United 2-0 Wolves (Martian 32, Garnacho 90+4)
Crystal Palace 2-0 Bournemouth (Eze 39,58)
Everton 0-3 Manchester City (Gundogan 37,51, Haaland 39)
Brentford 2-0 West Ham United (Mbuemo 20, Wissa 43)
Arsenal 0-3 Brighton (Enciso 51, Undav 86, Estupinan 90+6)
Leicester City 0-3 Liverpool (Jones 33,36, Alexander-Arnold 71)
Those results now mean Manchester City need just three points to be assured of the Premier League title, and they can achieve that this weekend at home to Chelsea.
It also means that Southampton are indeed relegated from the Premier League, but as some small solace to Saints fans, they are the team that have stopped Manchester City landing an unprecedented Quadruple, having beaten the Citizens in the Carabao Cup Quarter Finals back in January.
However, there are still the final two relegation spots to be sorted out over the next couple of weekends, as well as the race for the top four with Newcastle and Manchester United looking to hold off the charging Liverpool and Brighton for the final two Champions League places next season.
Let's now take a look ahead to this weekend's action.
Saturday 20th May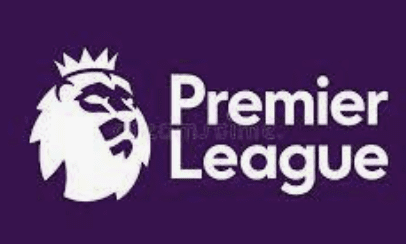 Tottenham Hotspurs v Brentford (12.30pm)
Brentford were hit with the news that striker Ivan Toney will be banned for eight months from this week for betting offences and that will be a huge blow to the Bees ahead of this London derby game against a Tottenham side that they have not beaten since 1948.
Spurs though come into this game with just one win in their last five games and still with no official word on who will come in as manager for next season. Ryan Mason has the caretaker role but it is fair to say that despite an improvement in effort, results have still not been great for the home side.
Tottenham have a decent home record in the Premier League, picking up over 2 points per game on average and having the 5th best record in the league whereas away from. home Brentford rank 11th and have just 4 wins from their 18 away games contested so far, which means a Spurs win looks the solid bet here.
Correct Score Tip – Tottenham 2-0 Brentford – 9/1
Liverpool v Aston Villa
Only Manchester City boast a better run of form than Liverpool at the moment in the Premier League, with the Reds having won all of their last seven games, home and away and they must continue to do that against Aston Villa at Anfield if they are to stand any chance of finishing in the top four.
Villa though come into this game having ended a two game run without a win by beating Tottenham 2-1 last weekend. However since their 7-2 beating of Liverpool in October 2020, Villa have lost four times to the Reds since scoring four goals and conceding 12.
Only Manchester City have a better home record than Liverpool in the EPL this season and while Villa's away record is not too shabby, the 8th best in the EPL, I think the need for Liverpool to win this game will push the home side on to take the win.
Correct Score Tip – Liverpool 3-1 Aston Villa – 11/1
Fulham v Crystal Palace
Two teams that have certainly done better this season than many expected, Fulham welcome Crystal Palace to Craven Cottage for what should be an interesting London derby between two of the teams that have safely avoided the drop.
Palace's recent form under Roy Hodgson has seen them move out of the relegation battle a few weeks back and their form is pretty good of late picking up two away wins in their last five, as well as three wins and a draw at home. Fulham's home form has seen them win two and lose three of their most recent home games.
This is a tough one to call one way or the other and as such, I think a draw is likely to be the outcome here with it likely to be low-scoring.
Correct Score Tip – Fulham 1-1 Crystal Palace – 6/1
Wolverhampton Wanderers v Everton
Everton come into this game knowing a win and the right results in the Leicester and Leeds games for them would ensure their safety next season. However, they are facing a Wolves team that they have not beaten in the last three games and who have won their last four home games without conceding.
Toffees fans will be hoping for another Brighton performance here, but that show at the AMEX Stadium was very much the exception this season as on the road, Everton have won twice including that win against Brighton and that doesn't bode well here.
With Wolves now safe and the pressure off them and all on Everton, I am expecting the home side to want to finish the season strongly in front of their fans and I expect them to win this game.
Correct Score Tip – Wolves 2-0 Everton – 14/1
Bournemouth v Manchester United
Manchester United come into this game knowing that they need two more wins to secure a place in the Champions League from their final three games (they also play in midweek this week) and I feel the odds are good that they will get one of them here.
Bournemouth are safe from the drop and the relief is palpable on the south coast but that has also seen a drop off in performance with two recent wins being followed by two defeats including a loss at home to Chelsea a couple of weeks back and another heavy loss before that against West Ham.
Manchester United's away form isn't great this season but I feel that they will see this as a great chance to retain their advantage in the Champions League race and as such, they'll get the win here.
Correct Score Tip – Bournemouth 1-2 Manchester United – 8/1
Nottingham Forest v Arsenal (5.30pm)
Saturday night's game sees two teams who badly need a win. Arsenal must win to stop Manchester City winning the title without playing today (a draw would see them mathematically able to win the league still but it would require City to lose all their last three and Arsenal overturn a goal difference of 20 in Manchester City's favour).
For the home team, a win would likely ensure that they are playing Premier League football next season, assuming Everton, Leeds and Leicester don't all also win. So there is certainly a great deal more at stake for Steve Cooper's team as even if Arsenal win, their chances of winning the league are almost zero.
That said, after the loss to Brighton last week, I am expecting a response from Arsenal here and I think their fans will get it as they stroll to a comfortable win.
Correct Score Tip – Nottingham Forest 1-3 Arsenal – 12/1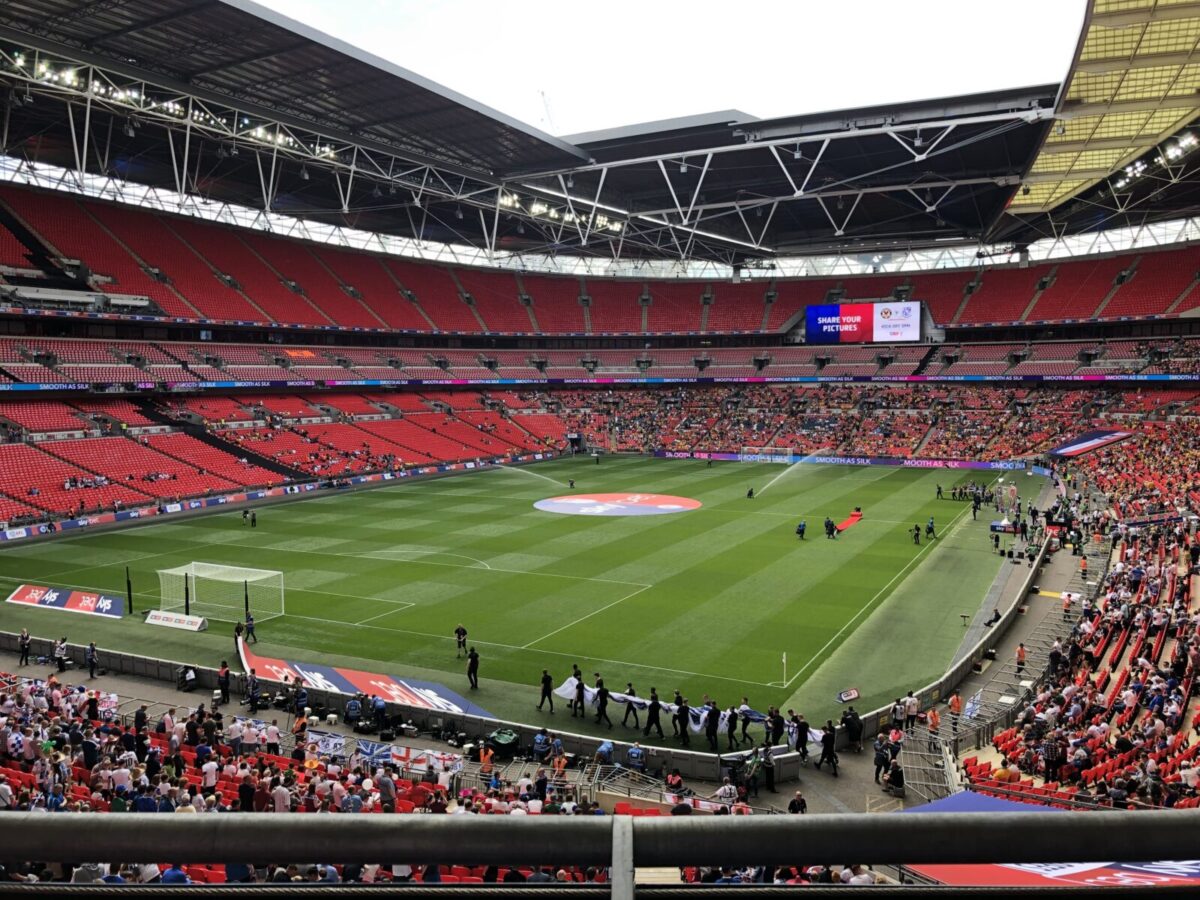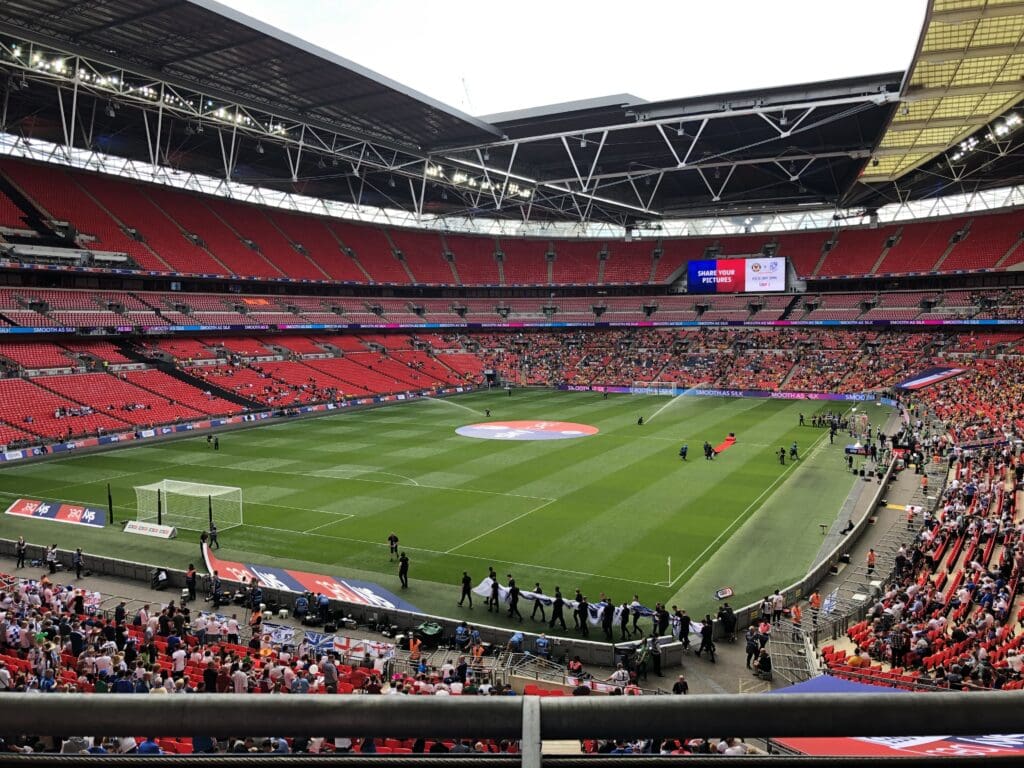 Sunday 21st May
West Ham United v Leeds United (1.30pm)
Quite simply, West Ham, while not mathematically safe, would need a collapse of epic proportions not to already be safe, while Leeds need to land a win or a draw and hope that Everton lose to move out of the drop zone.
A win could see Leeds move level on points with Forest too, and that will certainly be Sam Allardyce's aim as he takes on one of the many Premier League sides that he has managed in a lengthy career. Saving Leeds from the drop though would be a huge achievement given he has had just 4 games to do it in.
We've certainly seen Leeds improve defensively of late and with West Ham's minds perhaps on a Europa Conference League final (or not if things did not go well against AZ on Thursday night) the Yorkshire side could pick up something here.
Correct Score Tip – West Ham 1-1 Leeds United – 6/1
Brighton v Southampton (2.00pm)
Two teams with very contrasting seasons meet in what should be an interesting south coast derby. Can Southampton find some form now that their relegation is sealed? Or will they be the latest victim of a rampant Brighton side who put Arsenal to the sword last week?
The Seagulls have been sensational for the majority of the season and they do deserve a European place for their exploits. I think that will very much be at the forefront of their mind as they faced Newcastle last Thursday followed by Southampton today.
Despite that extra game on Thursday, I still expect Brighton to land a comfortable win here.
Correct Score Tip – Brighton 3-1 Southampton – 10/1
Manchester City v Chelsea (4.30pm)
After their irresistible destruction of Real Madrid in midweek, Manchester City enter this game against Chelsea knowing a win will secure the first part of a potential treble of the top trophies this season. Few would bet against them achieving it against a lacklustre Chelsea team.
City's performance against Real Madrid was on a par with Liverpool's 4-0 comeback win over Barcelona in terms of quality and total control. The European Champions were like lambs to the slaughter and if City can do that to them, what could they do to Chelsea?
Quite a lot of damage I feel and with Pep likely to want to rest his players for the final two games of the season, I can see City putting Chelsea to the sword efficiently and comprehensively here.
Correct Score Tip – Manchester City 6-0 Chelsea – 40/1
Next weekend is the final one of the Premier League season, so I hope you will check back here next week for our final set of tips for what has been a long, exciting and at times, completely unexpected Premier League campaign!