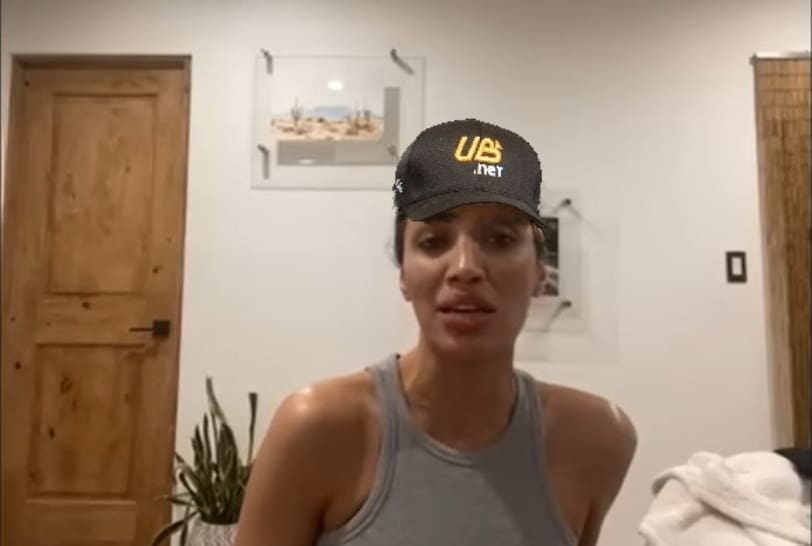 Los Angeles, CA – Oh, shit! Big news out of the poker world today as Robbie Jade Lew has signed a huge endorsement deal with world-renowned poker site UltimateBet!
Lew joins a list of accomplished poker professionals at UB that includes Phil Hellmuth, Annie Duke, Tiffany Michelle, Maria Ho, and Dmitri Nobles.
"We couldn't be happier to have Robbi on board," announced founder and CEO Russ Hamilton while cheating online.
"She is exactly the kind of player we're looking for here at UB," Hamilton added while sticking his entire fist inside a vat of peanut butter from Costco.
Lew made headlines recently by playing a controversial hand on the Hustler Live stream that 100% proves she either cheated or didn't cheat.
The hand in question involved her making a call that 0% of people would do with if they were playing honestly, but also 0% of people would do with if they were cheating.
Opinions of the hand have literally divided the poker world in two. Literally. Many think she's guilty. Many others say she's innocent. And even more think we should stop talking about this and move on with our lives.
Terms of the UltimateBet deal haven't been made public yet. However, experts predict Robbi will be paid $135,000 and then give the money back for no reason.
Legal disclaimer: Pretend every other word in this article is 'allegedly.'