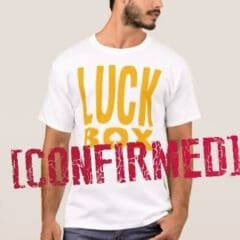 LAS VEGAS – In a shocking turn of events, a statistical study has confirmed that every single poker professional is a freaking luckbox. None of the so-called "expert plays" that professionals perform made the slightest bit of difference in the long run.
"We were a bit surprised," said Jay O'Connor, a UNLV statistician who co-authored the study. "However, these findings jibe with anecdotal reports from many others in the poker community, particularly dealers."
The study analyzed thousands of poker tournaments and their outcomes, paying close attention to tournaments in which a known professional went deep. Industry observers believe that this study is the first academic paper to refer to someone being "sodomized by the deck" and "having a horseshoe jammed up their [rectums]."
Pushback from pros
The findings are causing a rift at the table. Top professional Fedor Holz found the findings ludicrous.
"I work very hard at perfecting my game," he said from another final table. "My preparation is why I always seem to get cards, not some mystical luck of the draw."
Mr. Holz then proceeded to suck out on the river and knock out yet another competitor, adding to his mountainous chip stack.
Ironically, the dealer at Holz's table was one of the key interviewees for Professor O'Connor's study. Joe Fontana, 41, had plenty to say about poker millionaires and his own lost hopes.
"I've seen so many of these guys play, and they always have the hand," he said. "If I ran like that, I wouldn't have to wear this sweaty outfit every night and get cards thrown at me."
As he said this, pro Brian Rast hit a bona fide one-outer to take down a huge pot.
When asked about the hand, he merely shrugged and called it standard. For him, it probably is.