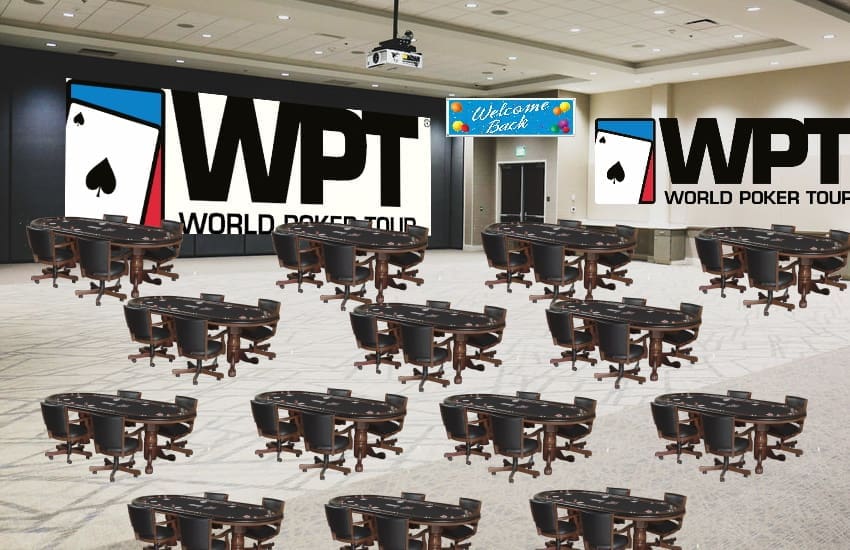 Last week, the first Las Vegas-based World Poker Tour event in like 7 years was welcomed back to Sin City. And the poker world is already regretting it.
Qing Liu ended up inking the win in the $5k WPT title event, but it was a victory that was overshadowed by a decision off the felt… because of course, it was.
What happened?
The controversy started brewing while there 10 players remaining in the tournament. At that point, players received word that the event would be split into two tables of 4 once the tournament was down to 8 players.
Poker players went berserk at the decision because A) they are poker players, B) the tournament had been eight-handed throughout, and C) the procedure was not explained in an "ELI5" format. And also because it made no sense at all.

Matt "the only famous Tournament Director despite the fact that the only way to get famous for being one is through controversial decisions" Savage received the bulk of the blame for the decision because he's a masochist and loves being yelled at by poker pros; he reportedly stepped in to make the final decision instead of Tommy LaRosa, the actual Tournament Director for the Venetian, who is himself presumably pleased to have passed the buck.
Tournament Directors gone wild
While Savage initially refused our interview requests, LaRosa was able to share some insight into the decision-making process that went into the tournament as well as the final table decision.
"We know players have been starved for live poker for the last year, so we wanted to give them the most authentic experience possible, scandal and all. In our view, players complaining is part of the experience."
And on the final table matter?
"Table size was between either what we decided or a random number generator. We ultimately thought the 4-handed format would piss off people the most, so we went with that. Sure, running a smooth poker tournament that follows an easily understandable structure sounds like fun – but what about exactly the opposite?"
Savage was initially hesitant to comment on the matter, but after we told him it was a piece about the irrationality of poker players, he relented. So why, Mr. Savage did you ultimately make this decision?
"Well, part of the job of a poker tournament director is making people aware of poker tournaments – and nothing gets the job done like a little controversy. Wait, did you say we're off the record?"
Best Online Sportsbooks and Casinos
Daily Fantasy, Simplified.
Simply choose over or under on your favorite players to play
No sharks, no salary caps, no BS
Turn the game on and follow along with live player tracking to watch how you're doing
Legal in 26 states + Canada (see site for details)