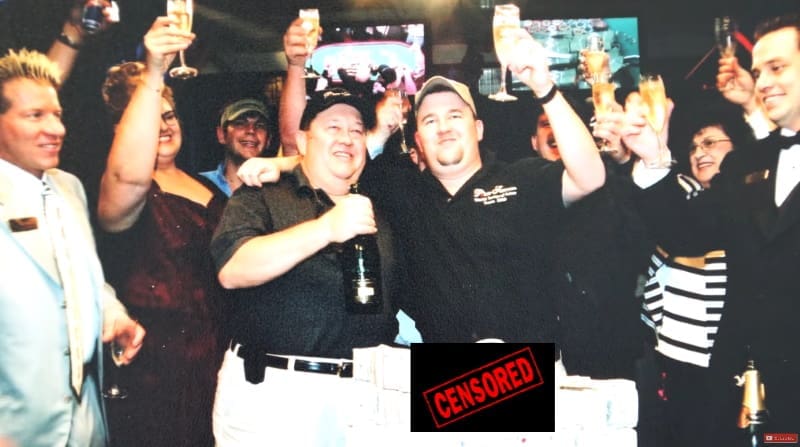 Las Vegas, NV – Wow, huge news reverberated down the empty streets of Las Vegas this week as the WSOP officially announced that the series has been postponed and that players will now have to take their wee-wees out at home.
The news comes as little surprise to most poker aficionados as COVID-19 has caused every casino in the country to shut down and every baby boomer you know to share nonsense clickbait articles on Facebook.
A tradition is born
The WSOP has been held annually in Las Vegas every spring or summer since 1970 when Johnny Moss won the first Main Event by defeating, I dunno, like two people?
That particular WSOP was sadly devoid of any players exposing themselves during the Main Event – a tradition that wouldn't begin until many years later when Puggy Pearson played the final table completely naked.
The WSOP announced the decision in a press release last week saying:
Every year, thousands of professionals and amateurs alike look forward to the WSOP as a time to compete for poker's most coveted prize – the WSOP gold bracelet. But it is also a time to take your shoes off, throw them into the pot, and then take your willy out, and say how do you do. The WSOP plans to work closely with health officials and local governments to make sure we create a safe, clean environment where this excitement can finally happen once again.
The changes will mean that players can safely expose themselves in a pre-COVID-19 type environment.
Not just for Harambe
However, the WSOP has announced that in response to general quarantines, many bracelet events will now be awarded online. This is great news for many poker players that are stuck at home playing in their underwear anyway.
WSOP Director Ty Steward took to social media to add, "Our studies show that over 90% of schlongs are whipped out at people's homes, behind closed doors. This is perfect for WSOP.com bracelet events. In fact, we encourage it. This summer players in Nevada, New Jersey, and Delaware will be able to expose themselves to their heart's content and throw all the shoes they want from the comfort of their own homes. It's really the best of both worlds."
The WSOP is expected to announce the exact dates of all online events soon. Meanwhile, when the WSOP does finally return to the Rio, players can look forward to seeing the Rio's latest centerpiece – a newly commissioned bronze statue of a naked Puggy Pearson.