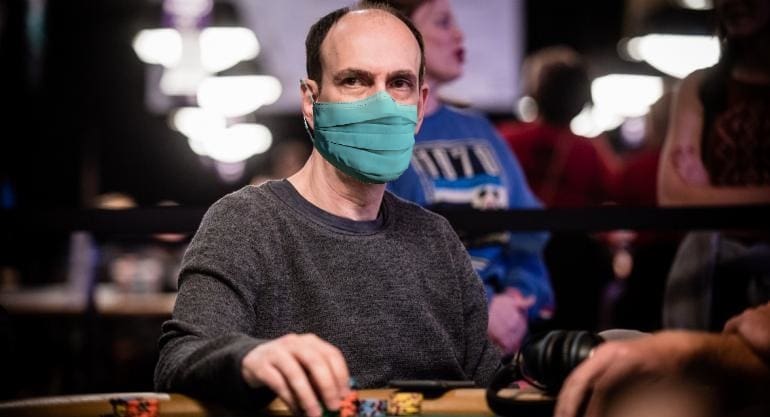 LAS VEGAS – Rumors of a possible sale and demolition of the Rio All-Suites Hotel and Casino have caused distress over the past two weeks.
And no group is more shaken than poker players, who wonder where they will go to get mugged, contract Legionnaires' Disease or die as a poker player in some other freakish way.
Poker legends weigh in
"It's a tradition, you know?" said Doyle Brunson, through an oxygen mask. "There are a few constants in poker, and one is that the Rio will threaten your life on multiple fronts."
Brunson is, of course, referring to the numerous reports of both theft and disease outbreaks at the off-Strip property. The casino's status as the home of the World Series of Poker means that poker players must brave both obstacles for a chance at a gold bracelet each year.
"It's part of the journey," said Erik Seidel, winner of eight WSOP bracelets. "Winning a gold WSOP bracelet is a gauntlet that will test one's poker skill, personal safety, and vaccinations."
For the record, there is no vaccine for Legionnaires' Disease. Outbreaks, such as the one that occurred at the Rio in 2017, usually happen due to contaminated water systems.
Rio: Challenging auto-immune responses since 2005
Seidel, for his part, said that he has been taking antibiotics proactively in anticipation of this year's event. He also mentioned that he carries a concealed weapon.
The latter is likely due to Rio's celebrated legacy of poker players getting mugged. Stories abound of hotel room break-ins that cost players both money and valuables.
"Look, you just have to understand that it's part of the price," said poker legend Johnny Chan, just before a Krav Maga class. "We've got it a lot better than those road gamblers from Texas back in the day."
Chan then paused, thought for a second, then said, "Well, we at least don't have it worse than them. As long as your immune system isn't compromised, anyway."
[wp_social_sharing social_options='facebook,twitter,linkedin,reddit' facebook_text='Share on Facebook' twitter_text='Share on Twitter' linkedin_text='Share on Linkedin' reddit_text="Share on Reddit" icon_order='f,t,l,r' show_icons='0′ before_button_text=" text_position=" social_image="]