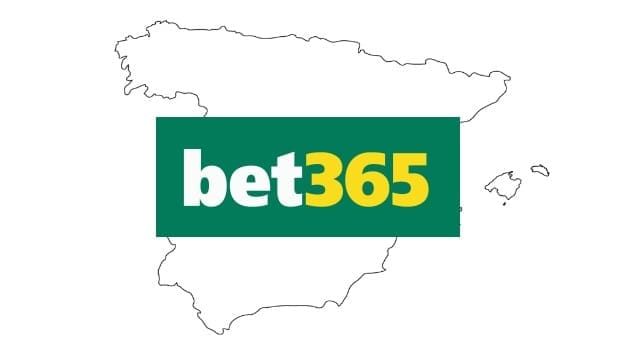 On November 26th, Bet365 in Spain will get a whole lot better. On this day, the Bet365 Spanish player pool will merge with the European player pool, which will drastically increase the size of the poker room. In conjunction with the changes, Bet365 has introduced a new loyalty program called Weekly Rewards.
What sort of impact will the changes have on Bet365 Spanish players?
In online poker, more liquidity means larger player pools, which leads to more cash games and larger and more frequent tournaments. Essentially, the changes give players many more opportunities to play their favorite games. It's a win-win for everybody but especially for Spanish players who had access to a limited number of games.
Best of all, Spanish Bet365 players won't have to do anything on November 26th; just sign on to their account like normal to get access to all the new games and new rewards.
[featured_offer id="3340″]
More cash games
Previously, Bet365 Spanish cash game traffic was fairly light, but after the liquidity merger, players will see many more tables and games to play. This means a much larger variety of available games, from higher stakes to larger game variety. Another possible benefit: higher traffic and more available tables could lead to better quality of games (larger pots!).
Larger tournaments
Prior to the merger, Spanish players were essentially limited to a top daily guaranteed tournament of between €500 and €700 with €2000 guaranteed on Sunday. The whole poker room would have just €5000 and €7500 in combined daily guarantees. That all changes next Monday.
After November 26th, players will likely see guarantees on tournaments increase by a factor of 5 to 7 times what it was before. Instead of €5k-€7k in daily tournament guarantees, players will have access to €35,000 in guaranteed tournaments with 14 tournaments guaranteeing at least €1000.
On tournament Sundays, Bet365 will offer over €50,000 in guarantees with 17 tournaments guaranteeing at least €1,000. The schedule will be highlighted by a €50 buy-in €5,000 guaranteed tournament each day at 20:30 GMT, which increases to €10,000 on Sundays.
To celebrate the launch of European liquidity, for one special day on December 2nd, Bet365 will increase the guarantee to €30,000.
New rewards
Bet365 is serious about wanting you to try out their new poker room. Regardless of whether you are an old player who hasn't played the Bet365 poker room in a while or a new player thinking of giving them a try, Bet365 is trying to prove they should be your new poker room. Nowhere is that more evident than the new Weekly Rewards Program.
Gone is the old, somewhat complicated Loyalty Scheme in favor of the new program which favors simplicity and consistent rewards. And when we say simple, we mean simple.
To participate in the Weekly Rewards Program players need to play real money games and generate rake and tournament buy-in fees. Those that do will complete Missions and will earn rewards each time they reach a milestone.
Below is a chart detailing the rewards that players will receive as Missions are completed during the week. For the purposes of this rewards system, the week runs from Monday at 00:00 GMT to Sunday at 23:59 GMT.
Bet365 Weekly Rewards Missions
Mission #
Rake/Tournament Fees Generated During The Week
Prize
1-4
€5
One spin on Weekly Reward Prize Wheel
5
€5
€2.50
6-10
€25
€5
11-12
€50
€10
13
€50
€15
14-15
€100
€25
16-17
€250
€75
18-20
€500
€150
21
€1000
€325
22
€1500
€450
23-24
€2500
€750
Cash rewards are paid directly to your account.
Weekly reward "Spin" prizes
The first four levels of the Weekly Rewards program allows players to "spin the prize wheel," which will give randomly award freeoll tickets as well as cash rewards up to €100. Over 46% of all Spin prizes will receive an entry to a €100 Weekly Reward freeroll ticket, which is held each Saturday at 18:00 GMT.
Players can see below the odds of earning specific prizes.
Bet365 Weekly Reward Prize Wheel Odds
Prize
Probability
€100 cash
0.01%
€10 Twister Ticket
0.31%
€5 Twister Ticket
1.2%
€1 Twister Ticket
13.38%
€100 Weekly Reward Freeroll Ticket
46.31%
No Prize
38.75%