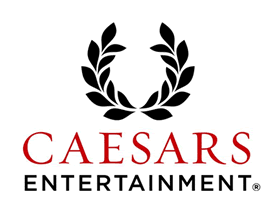 LAS VEGAS — In a largely unanticipated move, embattled Caesars CEO Gary Loveman was voted out of his position by Caesars board of directors earlier today.
Even more surprising are credible reports that the board plans to replace Loveman with former Full Tilt Poker CEO Ray Bitar.
Bitar has been on the sidelines since negotiating a plea deal with the DoJ and acquiring a new heart from the Wizard of Oz.
Caesars looking to Bitar for "new direction"
With estimated debts of $20 billion and declining revenues, Caesars has been looking for a new direction – a direction they hope Bitar can provide.
Said one board member, speaking on the condition of anonymity: "Ray has hands-on experience. He turned a huge financial black hole at FTP into a situation where players were repaid. Plus most executives got to keep their mansions and only pay part of their earnings back. That's exactly where we're hoping to land."
But not everyone at Caesars agrees.
"Look, Ray has experience with, what, like $300 million in debt?" said a source close to negotiations.
"That's play money tables in our world. What's he going to do with 20 billion? PokerStars can't buy that."
Deal could still fall apart
While Bitar is said to have sufficient support from the board, a few sticking points could still upend negotiations, including:
Bitar's insistence that every restaurant in all Caesars properties be converted to all-you-can-eat lobster buffets.
Bitar's proposal to rename the "Rio" to the "Ray-o."
Bitar's demand that Howard Lederer's one-man musical / comedy / variety show show "The Professor and Friends" be given an open-ended run at Bally's.
Ray is also reportedly weighing offers from Lock Poker and an up-and-coming network called Play2b. We will keep you posted as this story progresses.