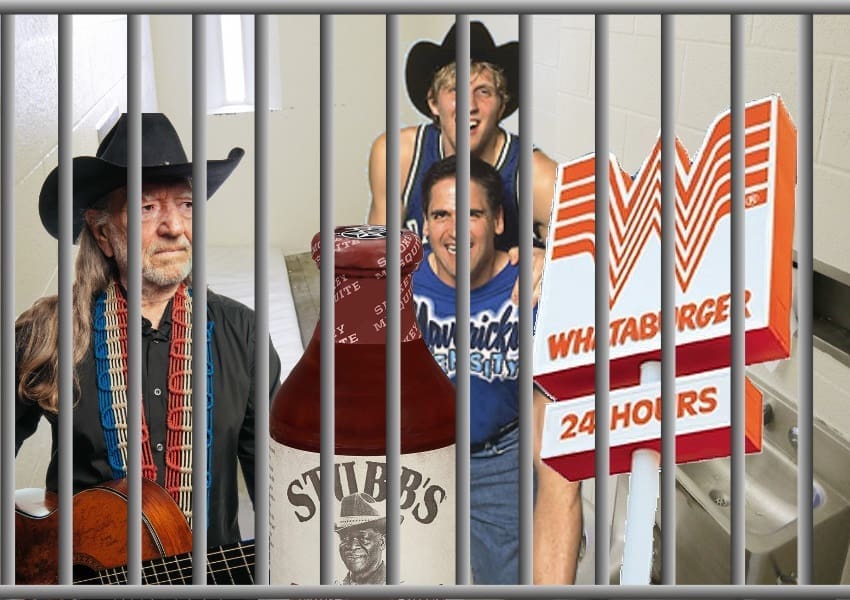 HOUSTON – Less than 48 hours after a series of poker room raids, HPD Chief Art Acevedo pledged that his department was just getting started in its crusade against all things Texas. He declared that owners of boot shops and barbeque restaurants will soon be in the crosshairs of his SWAT teams.
"As I said with these poker rooms, we're not going to tolerate it," Acevedo declared while burning a picture of the Alamo over a candle. "Anything that traditionally seems like a Texan thing is simply not going to work in my city."
Background on the raid
The two shuttered poker clubs were operating openly in Houston, not in some back room. These clubs had gone to great lengths to operate within the scope of existing Texas law, but clearly, Acevedo took offense to their attempts to abide by the letter of the law, not the spirit.
"I mean, this is Texas," he said. "There's absolutely no connection between Texas and poker, so I don't see why people are so up in arms about it."
Instead, Acevedo had his enforcers in blue arrest game runners and charged them with money laundering and organized crime. Apparently, dealing a few hands of Hold'em to willing participants puts one in the same category with Al Capone and John Gotti.
The arrests come months after Texas Attorney General Ken Paxton declined to issue an opinion on the legality of the clubs. Clearly, when the question of law still remains, Acevedo believes it's better to arrest everyone, just to be safe.
Conflict of interest?
Meanwhile, three gambling-related bills languish in the Texas Legislature. They are now with the House Committee on Licensing and Administrative Procedures.
I'm sure they'll do well there. Only 8 out of the 11 members of the committee have received donations from Chickasaw Nation, the owners of the WinStar Casino in Oklahoma who profit greatly from Texans driving an hour north from Dallas.
Don't believe me? Here you go (use ctrl+f and search for "Chickasaw Nation):
So, I'm sure that they'll be fair and impartial in considering bills that would hurt their donor's business. That's how politics works, right?
Who's next?
Anyway, since there apparently won't be any Texas Hold'em in Texas, it's probably no shock that there won't be anything else Texan in Texas, either. So, the following groups of people need to be on high alert:
Hat store owners
Anybody who works at Shiner Bock
Mark Cuban
Willie Nelson
The entire campus of Texas A&M University
Whataburger locations
People who say "y'all" more than once per minute
Chicken-fried steak (with cream gravy)
Be safe out there, people. Art's on the warpath.
[wp_social_sharing social_options='facebook,twitter,linkedin,reddit' facebook_text='Share on Facebook' twitter_text='Share on Twitter' linkedin_text='Share on Linkedin' reddit_text="Share on Reddit" icon_order='f,t,l,r' show_icons='0′ before_button_text=" text_position=" social_image="]