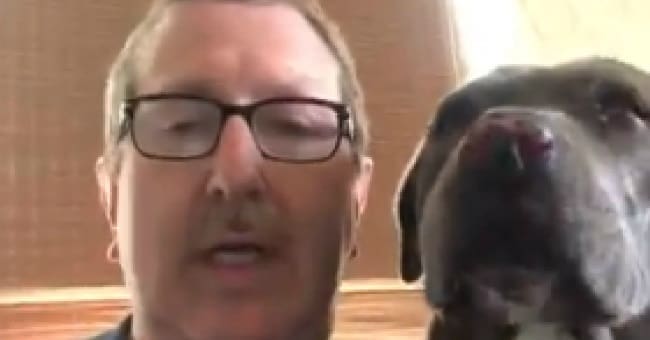 (Las Vegas, Nevada) – Veteran World Series of Poker announcer and syndicated columnist Norman Chad sent shockwaves throughout the poker industry Tuesday, confirming rumors that the longtime poker commentator will NOT be joining forces with the world's largest poker site.
The rumors are true about me and PokerStars.
I address them here honestly and openly. pic.twitter.com/fULTxu8CVR

— Norman Chad (@NormanChad) February 5, 2019
"Indeed the rumors are true," confirmed Chad via Twitter. "I am not joining PokerStars."
Does PokerStars make the "poker world" go 'round?
Chad — a veteran WSOP announcer and syndicated columnist who has spent 15 years in the booth calling the action alongside anchor Lon McEachern each summer — reminded poker fans around the world Tuesday that the WSOP possesses its own talent and methods to grow the game of poker.
"I will continue to grow the game without PokerStars," Chad said bluntly.
The acknowledgment brings into question whether refusing to openly collaborate with the world's largest poker site — or to take everything they tell poker players as gospel — will result in dire consequences for the poker world.
RELATED: Twitch Streamers Jaime Staples and Jeff Gross Leave PokerStars (Feb 5, 2019)
Meat lovers rejoice?
Norman Chad mentioned high profile personality and Team PokerStars Pro Daniel Negreanu in his tweet, stating that Kid Poker has "pleaded with me not to join PokerStars."
But it was Chad's parting words that seemed to have sparked the interest of avid poker fans on the popular TwoPlusTwo poker forum.
"I will continue to eat meat — particularly red meat — and I will continue to bowl in my spare time," Chad candidly informed.
Nine out of ten dogs prefer partypoker?
Despite Chad's open communication with his Twitter followers, he admitted that there may have been some confusion as a result of his original outreach, which was liked by more than 1,000 poker fans Tuesday.
To clear the air once and for all, the ESPN contributor uploaded another video late Tuesday in which his beloved pet companion, Daisy, was present to provide Chad with moral support.
My apologies — due to some confusion, I need to clarify my PokerStars comments.
I hope this puts to bed this unfortunate controversy. pic.twitter.com/lU54dCY3xU

— Norman Chad (@NormanChad) February 5, 2019
"I have never been on the PokerStars site. I've not paid a single dollar of rake to PokerStars — although I do enjoy more rake."
But perhaps the biggest bombshell came a few moments later in the video, when — upon being prompted by Daisy — Chad confirmed that his pet actually grinds online poker! "Frankly, my companion here Daisy — when she's out of the country — she prefers playing on partypoker."
Chad congratulates PokerStars on "new business"
The WSOP announcer ended his video amicably towards the world's largest poker site, congratulating the conglomerate on acquiring "new business" while wishing the company "good luck."
It appeared that Daisy may have had some additional thoughts to communicate when Norman Chad explained that PokerStars' interests do NOT conflict with his own or those of his sidekick, but the clip ended at that point without further clarification.
We will continue to monitor this story here at Bonus Code Poker and update readers if any new developments arise.
[wp_social_sharing social_options='facebook,twitter,linkedin,reddit' facebook_text='Share on Facebook' twitter_text='Share on Twitter' linkedin_text='Share on Linkedin' reddit_text="Share on Reddit" icon_order='f,t,l,r' show_icons='0′ before_button_text=" text_position=" social_image="]