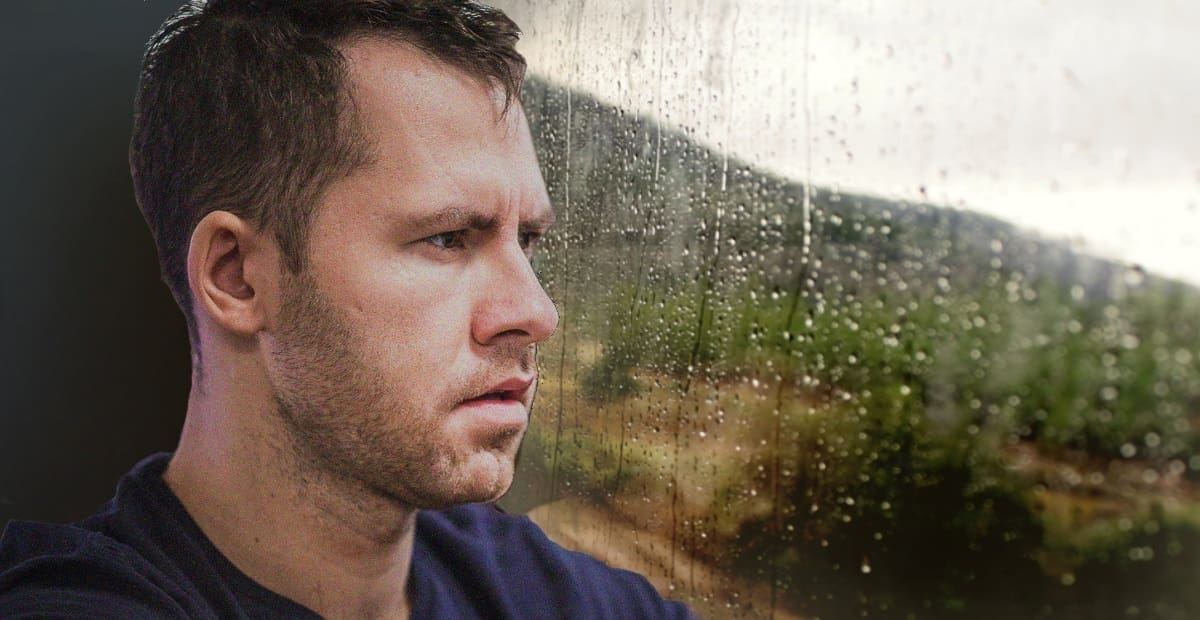 Macau – Another Valentine's Day has come and gone. The chocolates, the cards, the flowers.
And while many spent the day held tight in the warm embrace of a lover, fingers intertwined, mouths agape, hearts beating as one, Daniel 'Jungelman' Cates just stared out the window watching the rain fall and dog-cussing the day Tom Dwan was ever born.
Tracing the water droplets with his finger as they trickled down the window pane, Dan couldn't help but reminisce about the good times he and Tom had playing four tables of $200/$400 No Limit Hold'em.
"Those were just the best days," said Cates, more to himself really than anyone else.
It's not going to be easy
"I would wake up thinking about Tom, and I know that somewhere, wherever he was, he was thinking about me too… and how I was currently beating the brakes off him for $1.2 mill."
"We were both so young then – with so much confidence and energy. But now…" Dan paused for several seconds before continuing. "Now I suppose I'll never see him again…"
Picking a book off the shelf and reading one sentence before snapping it shut Dan added, "I suppose, I dunno, I just sort of wanted closure, I guess? There was so much left unsaid between Tom and me. And then what happened in 2011… It's just something neither of us was really ready for."
After putting on his favorite sweater and making a cup of warm tea, Dan returned to his seat by the window. Every so often, Dan would breathe on the glass and slowly write either "Tom" or "Durrrr" or "$$$$" into the condensation.
The Durrrr Challenge began in 2009 with Tom Dwan offering to play anyone in the world heads-up for millions. Cates was the second player to face Dwan after Tom defeated Patrik Antonius.
"But I guess the book has closed on that chapter of my life," noted Cates. "Better to have played and won than – hey did you hear that?"
A twist of fate
As the storm outside raged on, Dan ran out onto his front porch and watched as an old pickup eased up his driveway. The headlights clicked off, a door creaked open and out stepped Tom Dwan.
Rain soaking him head to toe, Cates immediately jumped off the porch, and ran over to confront Tom:
"Why didn't you respond to any of the texts I sent you!? Why!? The Challenge wasn't over for me! I waited to play it for 7 years, and now it's too late!"
Tom quickly responded, "Dan, I sent you 365 texts… I texted you every day for a year! Paul Phua was keeping me locked in a cell playing for the Triads."
"…You wrote me…?" whispered Dan, voice slightly cracking.
"Yes! The Durrrr Challenge wasn't over… It still isn't over!"
The rain pouring down, Dan and Tom ran toward each other and bro-hugged it out before firing up an intense, passionate session of heads-up no limit.
Later that evening after Cates had thoroughly trounced Dwan to the tune of $1,600,000, Dan asked "Tom, do you think that our heads-up match can create miracles?"
"What the hell are you talking about, Jungle?"
"Haha, nothing," smiled Dan, who took Tom's money and put in downstairs in his basement next to the $80 million he was hiding for Phil Ivey.

Image credit to PokerGo
[wp_social_sharing social_options='facebook,twitter,linkedin,reddit' facebook_text='Share on Facebook' twitter_text='Share on Twitter' linkedin_text='Share on Linkedin' reddit_text="Share on Reddit" icon_order='f,t,l,r' show_icons='0′ before_button_text=" text_position=" social_image="]