Last week, we took at look at the ten best female tennis players in history, so it is only fair that this week we take a look at their male counterparts.
Picking a top ten for this list was tricky and there are a number of incredible players that don't make it onto the list, who perhaps at another time in history may not just have been on the list, but probably would have been inside the top five.
For this list I have gone on the number of titles a player has won, their world rankings, their popularity and of course, their genuine flair and genius for the game and at times, even with a whole host of criteria to judge players by, it has been hard to separate the very best from one another.
Remember, you can enjoy a wealth of tennis betting, including on the forthcoming US Open tennis tournament, with bet365 Sport.
So without any further ado, let's start working our way down the list before reaching the player that we feel is the best of all-time. Even if only by a whisker.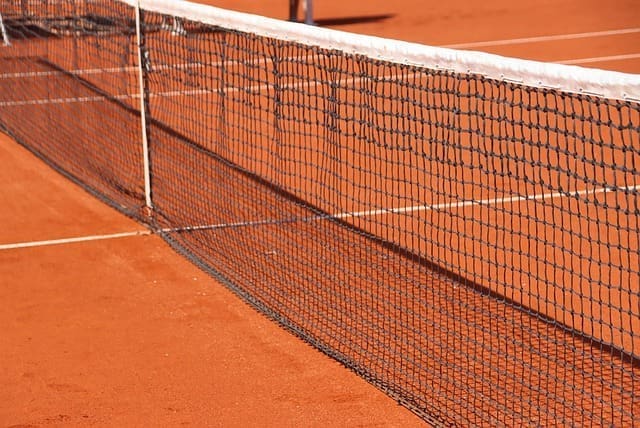 10. Andre Agassi (United States)
Beating the likes of Ken Rosewall, Andy Murray, Boris Becker, Stefan Edberg and Mats Wilander into the top ten is the dynamic figure of American star Andre Agassi.
Despite his dimunitive frame, Agassi proved to be one of the top players of his era, and some of his battles with his contemporaries of that time are part of tennis history.
Agassi was the antithesis of the big hitting server, often able to come up with returns that other players could only dream of and it was that combined with his fantastic baseline play that saw him win a career slam (4 Australian, 1 French Open, 2 US Open and 1 Wimbledon) titles over a 20 year career that saw him win 61 titles in total.
9. Jimmy Connors (United States)
One of the most talented players of any generation, Connors 1974 season will go down forever as one of the greatest as he suffered just four defeats in the season and won all three of the Slam events he could enter (he was barred from entering the French Open Championships that year).
A 24-year career saw him land an amazing 147 career titles and that include 8 Grand Slam titles, including one Australian, 2 Wimbledon and 5 US Open titles, although the French Open title eluded him for the rest of his career.
8. Ivan Lendl (Czech Republic)
The Czech legend was the world number one for over five years in the 1980s and was well known for being the fittest of all players. The quiet Czech ace was seldom ruffled during games and managed to keep his temper well in check.
In a 16 year career, Lendl won 144 titles in his career including eight Grand Slam events, three at the French and US Open and two Australian Open titles, but he never managed to land the win at Wimbledon to complete the set.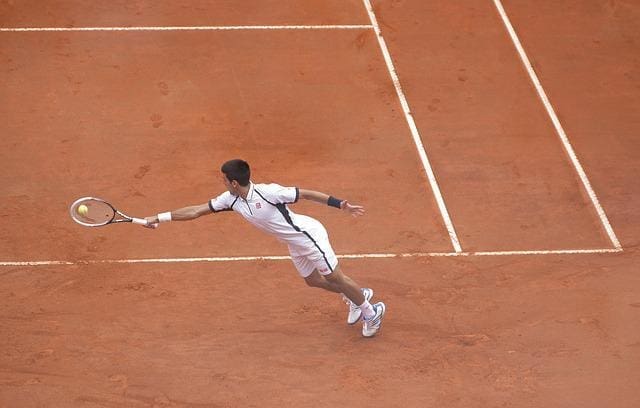 7. John McEnroe (United States)
Perhaps most famous for his temperamental outbursts during games which earned him the nickname Superbrat, McEnroe is now a highly respected commentator on the tennis circuit but it was his left-handed gift with a tennis racquet in hand that gets him on the list.
He won seven Grand Slam titles, three at Wimbledon, four at the US Open and 105 career titles, but he was one of the most innovative shot creators in the game, spotting angles and shots that other players just did not see. A relentless competitor, his fierce will to win was matched by his brilliance on court.
6. Bjorn Borg (Sweden)
The mercurial Swede was known as one of the coolest competitors in the game and there is no doubt that had he decided to extend his career beyond just ten years, he would have won more than the 11 Grand Slam Singles titles he achieved, including five Wimbledon titles and six at the French Open.
101 Career titles barely tells the story of what Borg could have achieved, given that he retired at the top of his game and aged just 26. Already revered due to his unflappable temperament and brilliant ground stroke game, It is no exaggeration to say that Borg could have doubled the amount of Grand Slam tournaments he won had he continued for another 5-10 years.
5. Pete Sampras (United States)
Pete Sampras was a Grand Slam machine. In a 14-year career he won 64 titles, which is a small amount compared to some on this list, but amongst them were 14 (count 'em) Grand Slam titles.
Sampras is best remembered at Wimbledon where his 7 titles set a new record in the men's tourmament and he backed that up with five US Open titles and two Australian Open titles, with the French Open being the one that eluded him in his career.
4. Rod Laver (Australia)
No-one has more career title wins than Rod Laver and he is the only player to have won the Grand Slam of tournaments twice, once in 1962 and again in 1969. He was world number one for seven straight years and no single player has dominated the game over such a long period as Laver.
Laver won 11 Grand Slam tournaments, but was excluded from the events for a five year period in his prime in the mid 1960s. If he has been able to play in these events, he would surely have won many more.
3. Rafael Nadal (Spain)
The top three in this list are split by the merest of margins and I have gone for the man with more Grand Slam wins than any other player, 22, in third on my list, the Spanish clay court genius, Rafael Nadal.
Nadal's dominance on Clay has seen him win the French Open 14 times, he's also won 2 Australian Open and Wimbledon titles and four US Open victories too. He is also an Olympic Gold Medal winner and no player has ever dominated on one surface and in one tournament as much as Nadal has on clay and at the French Open.
2. Novak Djokovic (Serbia)
Novak Djokovic lands in second spot in this group because he muscled his way into elite company when Nadal and Federer were established as the top stars in the game, and then started to beat them regularly.
Djokovic has won 20 Grand Slam singles titles ahead of Wimbledon this year, 9 in Australia, 6 at Wimbledon, 3 at the US Open and 2 at the French Open and his all round game on a variety of surfaces means that he just squeaks in ahead of the Spaniard on the second spot on the list.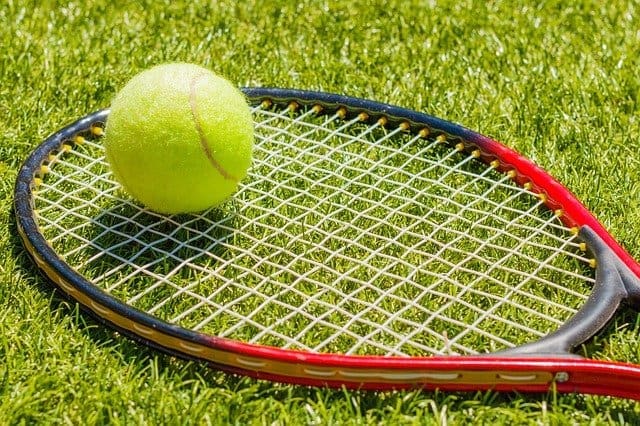 1.Roger Federer (Switzerland)
For me, the Swiss superstar may not have won as many Slams as Nadal, but he was the player who ushered in the new era of the three names that are top of this list with his memorable defeat of Pete Sampras.
He has spent 310 weeks as World Number 1, won 20 Grand Slam titles, 6 Australian, 1 French Open, 5 US Open and 8 Wimbledon titles and has won 103 times in his career on tour. Aged 41, he is still going although his playing opportunities have been limited in 2022 due to injury but his sheer genius with a tennis racket in hand means he just, and I mean just, beats Nadal and Djokovic to the top spot.