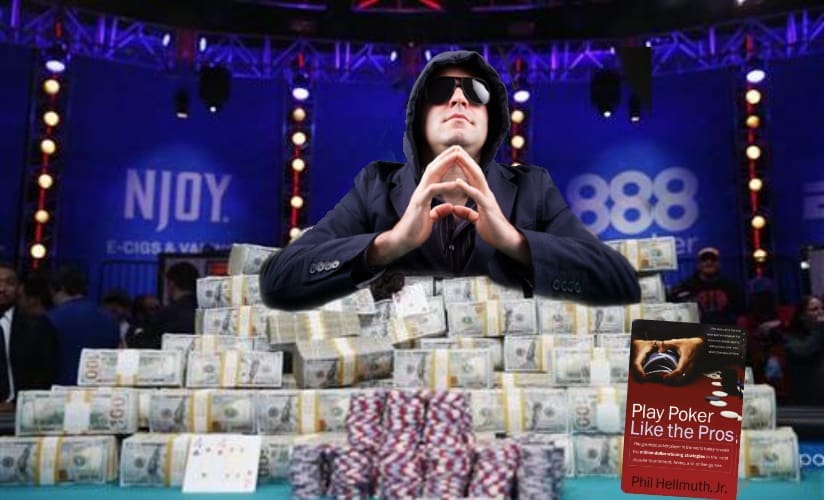 Las Vegas, NV – The 2021 World Series of Poker is finally set to begin next week, so we decided to head to the Bellagio Poker Room to speak to some players about their expectations.
A man approached us, and before we could ask him a question he began talking.
"Tight is right, man. Tight. Is. Right." he explained on his way to the ATM for a reload after 4-betting into an opponent's pocket aces while holding 9-7 off-suit.
"This is going to be my year, you mark my words," he continued. "I'm going to win two bracelets this year, at least."
When asked how many events he planned on entering, the man responded, "I'm not sure yet – I've got about $1500 in my bankroll and will start with the first $1K No Limit Hold'em event on September 30th. After I win that, I guess we'll just have to see."
A secret weapon for poker success
Before giving us an opportunity to interject, the man continued, "Assuming I final table my first event, I'll try and win my first bracelet early enough in the night to still make late registration for the $25K High Roller on October 2nd.
"That will be a great opportunity to test my skills against other top players who have also read Phil Hellmuth's Play Poker Like The Pros. That book is like my secret weapon.
"I know Phil got some flack over the years for having won all of his bracelets in No Limit Hold'em events, and I don't want to be viewed as a one-trick pony, so I'll definitely make time to play the $50K Poker Players Championship. I'm going to need to find out the rules to No-Limit 2-7 Lowball and 2-7 Triple Draw before then, though, because those aren't covered in Phil's book."
As he rushed back to his table, we asked the man what he'd do if he doesn't make the money in his first event. "F*ck you, man. That's what I'll do. Don't even talk like that. I don't need that negative energy right before my first series."
Before letting him rejoin his 1/2 NL game, we asked for his name so we could watch for his results. "My name? Oh, you'll know my name soon enough. The whole goddamn world will."
ALSO READ: WSOP To Allow Unvaccinated Players To Come Pay Rake Then Leave
Best Online Sportsbooks and Casinos
Daily Fantasy, Simplified.
Simply choose over or under on your favorite players to play
No sharks, no salary caps, no BS
Turn the game on and follow along with live player tracking to watch how you're doing
Legal in 26 states + Canada (see site for details)