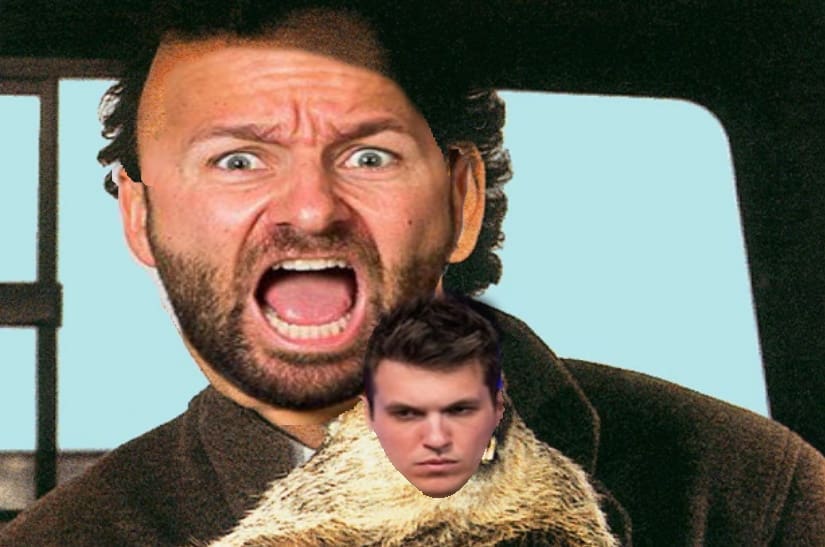 For those who thought the Negreanu vs Polk High Stakes Feud was winding down… NOT SO FAST.
In the latest twist of the never-ending challenge, BonusCodePoker can exclusively report that the challenge will continue – Doug Polk stepped outside this morning and caught a glimpse of his shadow.
Of course, per tradition every year on February 2nd, that means he and Negreanu will be subjected to another 6 weeks of the challenge. And it will feel like 6 years.
Crazily enough, Polk and Negreanu each shockingly revealed that they can't remember life before the challenge – it has taken what feels like a literal eternity of repeated days in front of a computer. "We can't get out of this shit."
Indeed, no matter how hard they try to end it, Negreanu and Polk appear to be stuck playing each other. Polk has engaged in the usual tactics to try and avoid this next level of hell he is experiencing: stabbing himself, shooting himself, poison and fire. Negreanu has even gone as far as attempting to watch Polk's YouTube channel.
But those efforts failed, so they got desperate.
Doug Polk tried limping. Negreanu tried tanking. Negreanu even attempted to say that luck has had no part in why he is behind. Still nothing.
An exacerbated Negreanu seemed to believe there was only one way this ends.
"We're going to have to raise the rake."
Best Online Sportsbooks and Casinos
Daily Fantasy, Simplified.
Simply choose over or under on your favorite players to play
No sharks, no salary caps, no BS
Turn the game on and follow along with live player tracking to watch how you're doing
Legal in 26 states + Canada (see site for details)