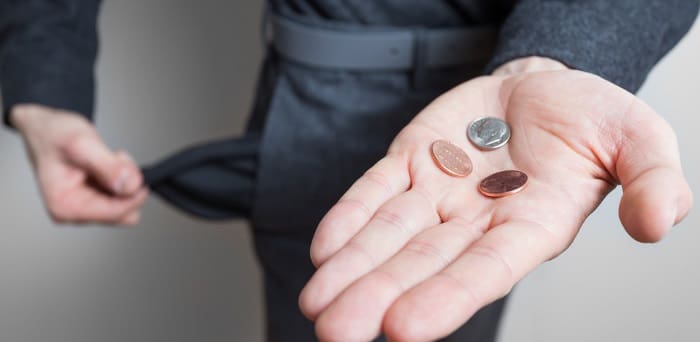 The Caribbean – Wow, what a shocking turn of events in the Bahamas this week for former millionaire Ramon Colillas. Turns out the freshly crowned PSPC champion is now freshly broke after paying the exorbitant resort fees at the Atlantis Hotel and Casino.
A few days after celebrating his landmark $5.1 million victory, Colillas was slapped with a hotel bill for $6.6 million – due mostly to gym passes, internet access, and every piece of lettuce in the restaurants costing $500 or some such nonsense.
READ: PCA and PSPC set for 2023.
Poker pros react
Naturally, this news sent figurative shockwaves through the poker community with several pros weighing in:
"I think the key to making the Bahamas affordable is to bring your own meals, do most of your shopping outside the resort, and to also not come here," noted PCA Super High Roller champion Sam Greenwood while asking for change under the highway.
"I think the simplest approach to affording the PCA is just to become a PokerStars Team Pro," added Liv Boeree, who then went off to take a picture of herself doing some pull-ups with a orangutang or something.
"Mpphm nm Mmhhph huuhm," mentioned Christoph Vogelsang behind his nonsense neck hoodie.
"I'm deeply offended by this," said Justin Bonomo before asking what the question was.
Phil Hellmuth also joined the conversation with the sage advice of, "Buy my book 'Positivity'! Tony Robbins just said he expects it to be the most popular book ever sold! 15 bracelets! Floor seats at the Warriors games! Honey!"
Poker pro Alex Foxen had no comment but did stare unblinkingly at us for 6 straight minutes.
The rise and fall of Ramon Colillas
The PokerStars Players Championship has generated a remarkable amount of goodwill for the company so far. Industry experts predict these good vibes will continue until the end of January when players will remember that poker is hard and go back to complaining about things that happened 8 years ago.
Colillas now joins an unfortunate list of noteworthy poker pros that have had to file for bankruptcy in recent years including Erik Lindgren, Archie Karas, and some guy we've probably forgotten like…Michael Binger?
Colillas was understandably shaken when speaking to reporters about his recent misfortune:
"Winning the PSPC was such dream come true. If only… " began Colillas through his interpreter, who soon realized she wasn't getting paid anymore and walked away.
Colillas has begun a KickStarter campaign to help get himself out of debt. The fund has so far generated over $75 in real money and tens of millions in cryptocurrency, which is probably a lot unless it isn't.
The PCA concluded earlier this week right after everyone finished giving all their money to Justin Bonomo and Stephen Chidwick.