Like it or not, ever since there was a game called poker, there have been people willing to cheat at playing it in order to win.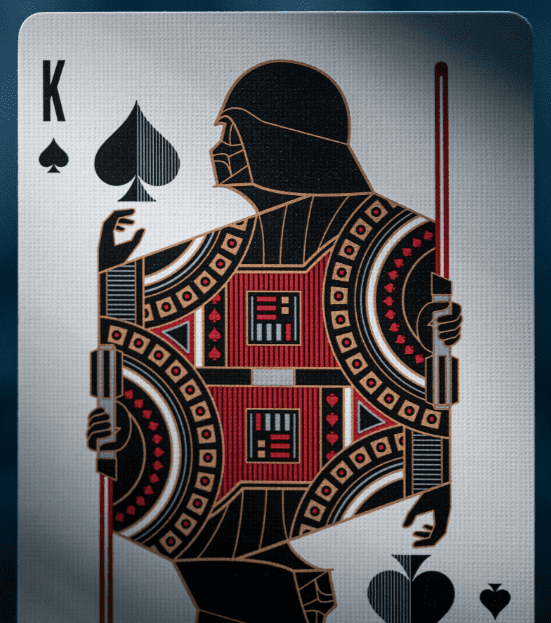 From peeking at an opponent's pocket cards in a family game, to using the latest technology to try and evade the myriad of security systems in place at big live streamed games, whatever level you play the game at, there is someone out trying to break the rules to gain an advantage.
Many people ask why people cheat, but it is a somewhat foolish question.
Some people cheat to win, whether that's simply to show that they are 'better' than you in a family game with nothing at stake, or whether it is cheating to win tens of thousands or sometimes many more dollars at the big money tables.
And after a number of big 'cheating' stories of late, not just from the world of poker, but from the worlds as diverse as chess and fishing, the question must be asked as to Sites like whether the poker industry is indeed winning the battle against cheaters?
Of course, online operators such as bet365 Poker will take many measures to ensure their online game is free from cheaters, but it can be more difficult in real world casinos as some of these more recent stories show.
Poker "Cheating" Allegations
Bryn Kenney Cheating Claims
We recently covered the rather unusual story of one of the most successful players of modern times, Bryn Kenney who has been accused of cheating by Martin Zamani.
Our story covers what happened in great detail so we won't repeat it here, suffice to say that since the allegations first surfaced, many in the poker community have not been convinced by Kenney's rebuttals of the claims made against him.
That issue looks set to continue for some time yet, with the subsequent launch of Kenney's new 4Poker site sure to bring it back into focus for many in the poker community.
Ali Imsirovic & Jake Schindler Suspended By PokerGo Tour After Cheating Allegations
Alongside Bryn Kenney, two other Poker players have been suspended from competing in events on the PokerGO Tour.
A number of players and observers had accused Ali Imsirovic and Jake Schindler of cheating in a number of PokerGO High Roller events.
The two were already believed to have been banned by a number of other poker organisations, although this had not been confirmed publicly.
However, after reviewing the evidence against them PokerGO stopped short of confirming that the two had cheated, but also suspended the two from competing in events indefinitely, with immediate effect.
The statement issued said that the suspensions "will extend through at least the 2022 PGT season, upon which time a review will take place."
PokerGO then added:
"The PGT is committed to upholding the highest standards of integrity and emphasizes proper conduct to ensure the safety and security of its players and events."
For some time, there has been talk of the major poker organisations having players they know or suspect of cheating, added to a blacklist and it could be the case that this is an example of that perhaps being the case.
But even after Kenney, Imsirovic and Schindler's stories above, this week there was yet another scandal, this time on the Hustler Casino High Roller Live Stream.
Garrett Adelstein Accused Robbi Jade Lew Of Cheating On Live Stream
In a recent Hustler Casino Live High Stakes broadcast, one of the best High Stakes Poker players in the game, Garrett Adelstein and relative newcomer Robbi Jade Lew, clashed after Lew called his bluff with an underwhelming hand of her own to land a $269,000 pot.
At first Adelstein seemed ready to accept that his bluff had been called, but when he found out that Lew only had a jack high hand, with which she called him, his demeanour markedly changed.
We have outlined the incident and what happened thereafter in an article earlier this week, so click on the link to read more details.
The long and short of it though was Adelstein accused Lew of cheating, she denied it, but handed back the money she won to Adelstein away from the table, accusing him of intimidating her when doing so.
Since then the poker world has been somewhat split over whether Lew cheated or not and indeed just how she managed to cheat, if indeed she did.
And as for Mike Postle? Well, there's that story too…
The Battlefield For Poker Cheats And Casinos – Technology
There is no doubt that as technology increases, so the opportunities cheaters can access to try and claim wins by nefarious means has increased too, but by the same token, this new technology also means casinos and poker rooms can put in additional counter-measures to prevent cheaters from prospering.
And this is where the industry stands, with cheaters coming up with ever inventive ways to try and fool the casino and cheat their way to tens or even hundreds of thousands of dollars, and casinos trying to deny them the ability to do so.
In effect, it is a race to utilise technology for different means.
We have ourselves a poker arms race, where the weapons are devices and software that can allow cheaters to know the hands of opponents, or even the value of the next cards to be dealt in the pack, and the defense is casinos putting in measures to stop these devices and software from working.
And then dealing with the perpetrators by blacklisting them in some way.
It is no surprise that people want to cheat at poker. The vast sums of money available at the top level of the game means that if you could find a way to cheat, and get away with it, the potential rewards are enormous.
But therein lies the problem because the biggest and most obvious way to recognise a cheater is from how much more success they have in picking the right option, compared to the wrong one.
And until cheaters realise that their cheating has to be plausible, rather than impossible, then they are going to be caught out at some point, even if their technology is casino-beating.