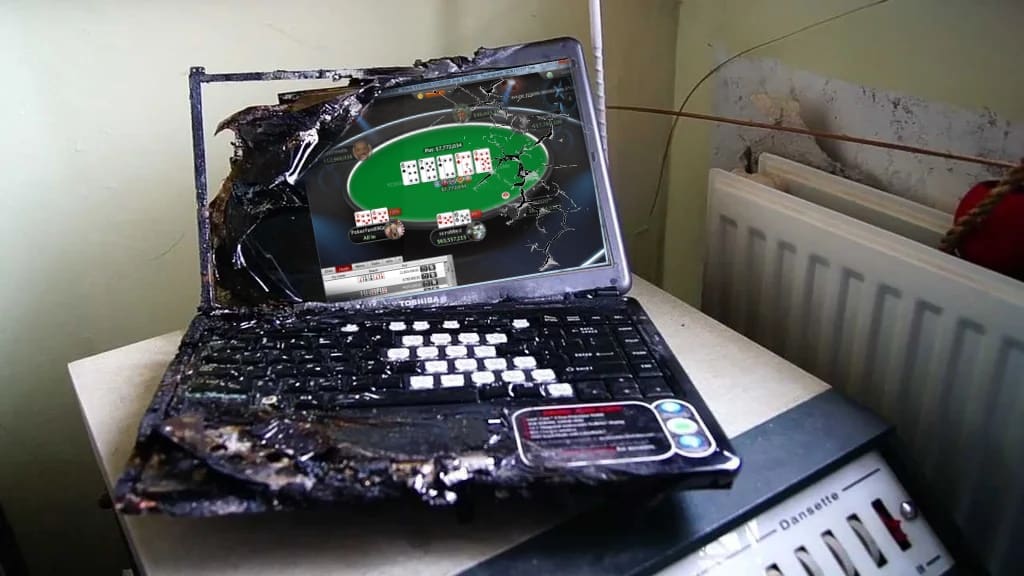 The World Wide Web – Wow! With the coronavirus infecting and killing everyone in the world but somehow nobody you know personally, one silver lining is that many are returning to the world of online poker.
Not this s**t again
And as tens of thousands of hopefuls return to the online felt, so too do their mice and keyboard return to the trash because sometimes you just 3-bet with kings 10 away from the money and the dude in the small blind who has zero fold equity decides to rip in 16 bigs for absolutely no reason with J9 offsuit because sure why not and oh good you flop a king you're probably winning right oh sweet queen on the turn here comes the ten-ball you just know it pow no problem must be nice I'm never playing this game again dude I'm serious this time.
In fact, last weekend saw the largest poker tournament in the history of PokerStars as an astonishing 93 THOUSAND entries ponied up the $215 fee to be reminded just how much they hate tournaments.
The astonishing prize pool will award a first-place prize of $1.5 million to the winner and a consolation prize of $1.4 million in rake to PokerStars.
Several very famous online poker players that you have NEVER heard of made deep runs including Stefan "CrAzY_sTeFaN" Piele Dragos, who is very famous.
You wanted this
But whether it be PokerStars, ACR, Global Poker, PokerBros, or ClubWPT (not really), thousands upon thousands of players are injecting new lifeblood into the ecosystem of online poker and to the ecosystem of the Best Buy Geek Squad as they desperately try to piece together the remains of your Windows Vista computer that you shattered after bubbling the final table last night.
Yes, online poker is back. And in many ways, it never left. Well, I guess in most ways it left since it totally left, but the point is it's back. And it's here to stay. Or until the quarantine is lifted, which will likely be sometime in June. Or July. Or 2025. Everything's insane. Wash your damn hands.
Also read: What BonusCodePoker.com Is Doing About COVID-19